Any Writers Out There?
Completely off the Topic of Tea

rabbit wrote: Yay Spring! It's in the upper 40's here today and all the snow is melting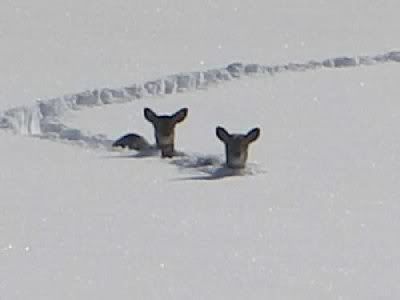 Yeah, The Deer are coming out of the woods, That's always a good sign.

Posts: 468
Joined: Aug 28th, '
Location: The first State (DE)
---
An opaque veil lay o'er eyes
As dark as moonless night,

A misty shroud upon the brow
To bend and blur the light,

A tangled web of curly lock
Upon skin- fair and white

Within- a thought as lonely, still
As 'tween what's wrong and right. - Me
Posts: 713
Joined: Feb 14th, '
Location: A briar patch.
---
In The End
September breeze- caress my body,
Falling glance- without a sound,
Hold me- in the arms of evening,
Cradled- in the warmth I've found,
In the twilight- all is stillness,
Cold and blue- the sun goes down,
Sing to me- in whispered solace,
Bury me- beneath the ground.
--
Sever Together
In peaceful repose
Of coming to blows,
They lay on the hill
Where nobody knows,

Some sort of surmise
With tears in their eyes,
Would stitch all the hurt
And bandage the lies,

He wasn't as strong
As thought all along,
Though he held his ground
To right what was wrong,

Some woeful mistake
His gift was to take,
A sorry goodbye
And watch her heart break.
--
Sever Together Pt.2
In a "fond but distant memory"
Her hand was held in mine,

Two start in solidarity
But gradually decline,

Each bone was broken- one by one
Each piece- more cruel than kind,

Would fall where steps of ours were laid
"In syncopated time".
Posts: 713
Joined: Feb 14th, '
Location: A briar patch.
---
Nobody else want's to participate? I've been doing tons of writing lately, it's been a great outlet for my depression and anxiety, I'm considering illustrating and publish a book of my poems (just for my friends and family).
This one is called "
Immolate
"
"In a dream- I see her dance,
Though motion blurs the vision,
A simple room- no door and key-
To open from within,
Quietly I sit and stare,
I cannot help but wanting,
Linen white residing there-
Upon her velvet skin.
Burn away in fires wrath,
And rise up with the wind."
- Me
Posts: 713
Joined: Feb 14th, '
Location: A briar patch.
---
Rabbit,
Excellent writing, and good for ails ya'!
I'll see if I have any more old work that I can post here. My artistic muses have been missing a long time.

Lyn
Posts: 723
Joined: Dec 1st, '0
Location: Tennessee Foothills of the Great Smoky Mountains
---
Let's resurrect this thread! Does anyone have anything they'd like to share?

I wrote this one not too long ago.
--
Here- upon the cusp of knowing,
All surety feels as vague as the ascending mist,

Here- I am woken and startled,
As by a call to prayer ringing out to greet the day,

In tongues unfamiliar to us,
They cry out- alone- and somehow we understand,

Here- upon the surface of the earth,
We reside on the edge where collective desires gather,

Here- where the need to be is clouded,
By the fear of not being, He will hold fast and sure.
Posts: 713
Joined: Feb 14th, '
Location: A briar patch.
---
BA French from Berkeley and Intermediate and Advanced Certificates from the Sorbonne, wrote some poetry and History of the Georgia Prison System. Hmmmm, what a combination.
Posts: 36
Joined: Sep 14th, '
---
Body soft, eyes tingle, heavy,
overwhelmed with this window
so many friends' lives; It hurts,
such jewels, shimmering, lucid
beings, all beautiful and loved, each
a prayer given and answered.
My heart, like celadon dropped,
shatters. Pieces glisten. I find
myself in all of you. Who is it
that stares from behind our eyes
at one another? Who is it that meets
between us? What is this deep weaving,
strand and thread alike, woven
between us all? I feel it smiling
but can't see its upturned lips.
I hear its glee but can't quite
step to its music. This oneness,
what is it? So many roads,
thresh-holds, woven filaments,
each being, Being, this mystery.

奇山
Posts: 503
Joined: May 11th, '
Location: Sacramento, California
---
Lakeside Prayer

Dense rain. I look up from the poem.
Splatters…Explosions…water bursts
Upward from rooftops, then, as if
To prove gravity, falls from eaves…smacks
Drips…beyond the window
A jeweled curtain.

William Ackerman, oolong tea.
My wife reads on the couch.
The woodstove rips, cracks.
Outside: pine boughs nod like churchgoers.

Lake Tahoe…through the rain
Mists shape-shift distance.
Wind scribbles black writing across
The lake surface; movement like play.
I imagine an invisible child
Whips left, spins right, circles
Dances, turns, on the water
Cursive footsteps move to rhythms
I long to truly hear...

I would you know—give it all up…
My wife beside me, my house in Natomas,
Days studying Chinese at UCD,
Even this pen, page, and moment
Just to be one with…to
Enter…that music.

Make me that invisible child on the water
Darkening the lake with play.
Let me slip from this form; let it
Drop like a garment to the floor;
Let me step from this self
Into…into…the world…

奇山
Posts: 503
Joined: May 11th, '
Location: Sacramento, California
---
In this sleeping house even
my pen slouches as it drags this ink
I listen to Wu Zhaoji pluck and
pull metallic strings suspended over
his guqin's smooth wood surface
In the space between harmonics
I still until the lamp-light closes

奇山
Posts: 503
Joined: May 11th, '
Location: Sacramento, California
---
Zazen On Scorpion Rock

Newly risen moon lights Le Conte Peak.
Great granite cathedral, Hetch Hetchy
Valley opens, girded in silver light.
Dark rock cleft shadows deepen or
diminish. Luminous, we sit with the mountains
"until only the mountains remain."

奇山
Posts: 503
Joined: May 11th, '
Location: Sacramento, California
---
---