ID help with funalliance & other oolongs
Owes its flavors to oxidation levels between green & black tea.

1 post • Page 1 of 1
I just received my tea from funalliance - are the bags generic? I ordered lone bush snow flake, but got a bag labeled iron guan yin instead. Printing on both bags say 'Guan Yin Wang' (Guan Yin King). Did anyone else buy the Iron Guan Yin from Kam & if so, does it look like the bag on the right?
Also - anyone try these teas? A friend of mine sent them along - Tea Best brand from Guan Dong provice and Xiang Yan's tea (not sure where it's from).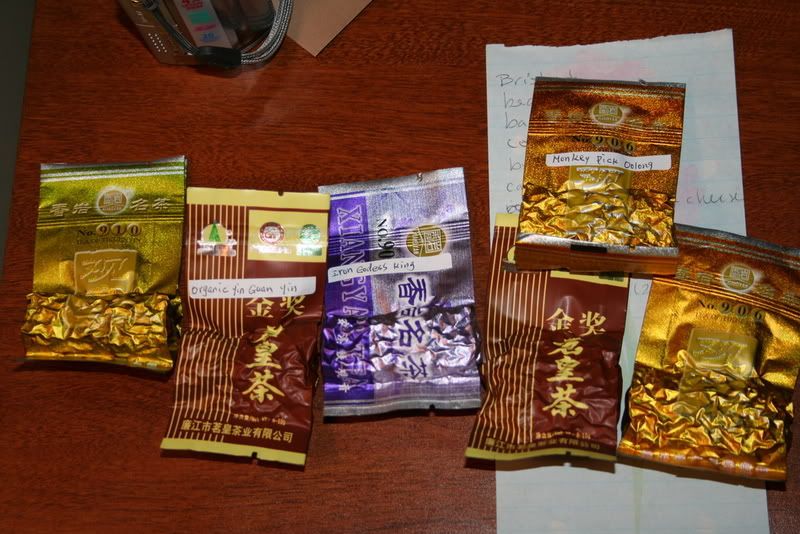 Posts: 355
Joined: Jul 30th, '
Location: Springfield, MO
---
1 post • Page 1 of 1