NewTeaDay 9/5/12 How many will it be?
BYOT! Enter TeaChat here, you never know what you may find!

---
Most likely 2 today. Drinking Kirameki sencha right now. Later, after dinner, I'll brew up an oolong. Haven't decided on which one yet.
Posts: 295
Joined: Nov 6th, '1
Location: Massachusetts
---
Well, circumstances beyond our control, put a kabash to 3 teas today. Who would have thunk it?
Mod/Admin
Posts: 22776
Joined: Apr 22nd, '
Location: Back in the TeaCave atop Mt. Fuji
---
Posts: 5650
Joined: Jan 10th, '
Location: Los Angeles, CA
---
Today in the morning tried to prepare matcha in a simple mug, just as an experiment. Worked out quite well, expect that it was little bit more difficult to whisk due to flat bottom.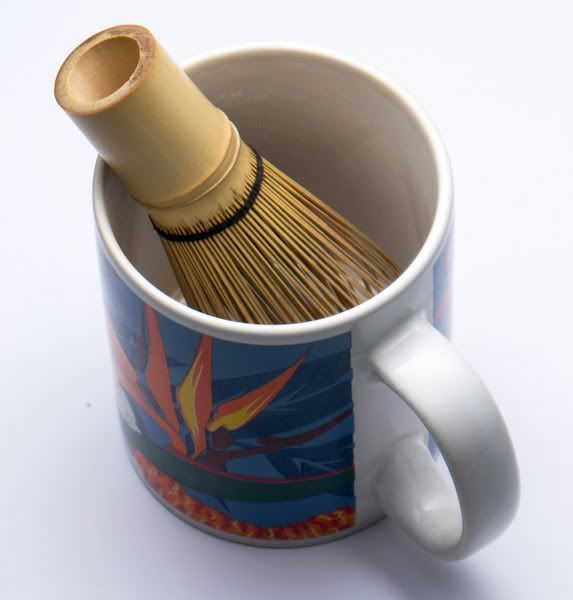 Vendor Member
Posts: 449
Joined: Jan 7th, '1
Location: Japan, Nagasaki
---
Yesterday: two loose aged HK bo leis (raw and ripe) and another excellent cooked one at a restaurant. Finished off with some Thai oolong #12, so that made 4.

Added water to yesterday's shu and oolong (1 and 2) and then brewed up a strong gaiwan of sheng (for 3). It's only 12:30 pm!
Posts: 1461
Joined: Aug 28th, '
---
Today, only 2 teas--lots of time away from the house drinking water. Did a couple of sessions with "Nantou Spring Tips" from Norbu, a pleasant green tea that is just tempermental enough to demand careful brewing in order to get the yummy floral and vegetal notes that are so nice; and then another infusion of
puerh from the behemoth
(a very large yixing pot).
Posts: 5650
Joined: Jan 10th, '
Location: Los Angeles, CA
---
Probably four or five today: got a long session of packing up orders ahead of me (non tea-related). Starting off with infusion 8 or 9 of some no-name traditionally stored HK shu. After around two weeks of airing out, the hui gan is amazing!

Next I think I'll reinfuse last night's light-medium roast Thai high mountain oolong my brother wanted to drink (which I think is an Oriental Beauty or hybrid). I seem to have everyone drinking tea right now. My sister had some jasmine pearls last night!

Later today, more shu, some Luk On, and maybe some good (but very green) Fujian TGY. May finish off with yellow or white tea in my gaiwan.

Since I'm still relatively new to the vast world of good Chinese tea, I'm having a lot of fun tasting everything! The pu is really where it's at though. I didn't drink any pu erh until 10 pm yesterday and I didn't feel right all day.
Posts: 1461
Joined: Aug 28th, '
---
I typically drink two teas per day, one in a travel mug to bring along to work, and then either one or two infusions of something else in the evening in my 18oz pot.
This morning it's a green chai with just a touch of soy milk and sugar. Tonight I'm thinking I'll go for the Mind and Heart (Sherlock) blend I just ordered from Adagio. Delicious!

Posts: 326
Joined: Sep 8th, '1
---
---