Ambrose - Offer - Teapots - Need New Homes
"Retired" Swaps SubForum

8 posts • Page 1 of 1
Hi everyone up for grabs are some great pots from my collection. I hope that they can go to new homes to be used and loved as they should be. Additional pictures upon request, I ship international

Larger pics here
http://goo.gl/l6OGE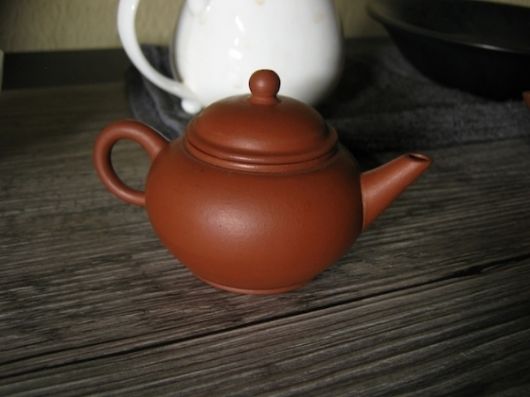 Year: 1970s-1980's - I lean towards this being a late 70's due to the craftsmanship and the clay quality
Clay: Zhuni
Filter Style: single hole
Size: 58ml
Usage: I was using this for aromatic yancha but can be used for any tea that suites the size/shape
Clay Character: Sweeter thicker water, magnifies the flavors and aromas
Price: $249 + ship
SOLD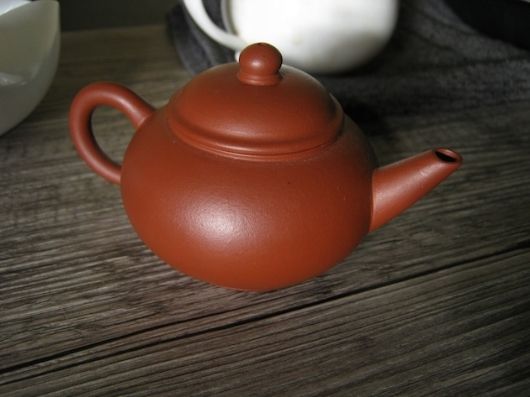 Year: 1970's - I was told it was possibly factory 1 one but I am unsure
Clay: Hong Ni - Thick walls - excellent craftsmanship
Filter Style: Single Hole
Size: 80ml
Usage: All tea
Clay Character: Retains heat very well, can extract flavors you may have not notice before, retains all the flavor tones, especially the high tones, even more so than a lot of zhuni pots Ive had
Price: $159+ ship
SOLD
Year: 1980's
Clay: Nan Gao Tu Zhuni - Super fine tender zhuni mixed with pure zisha
Filter Style: Single Hole
Size: 78ml
Usage: Used for many teas since it works very well with many
Clay Character: Thickens and sweetens the water along with clean crisp mineral taste, longer after taste, nice balanced rounding of bad flavors
Price: $159 + ship
SOLD
Year: Modern
Clay: Di Tsao Chin - Bottom layer zisha
Filter Style: multi flat hole
Size: 80ml
Usage: Puerh young and old, roasted oolong
Clay Character: Smooth and delightful with a nice subtle crisp mineral aftertaste
Price: $75 + ship
Year: Late 1970's early 1980's
Clay: Da Cao Qing - tender, dense, and heavy for its small size
Filter Style: Single Hole
Size: 78ml
Usage: Roasted oolongs, gets along with puerh young/old and also yancha
Clay Character: Makes the brew clean, crisp, increases the body, rounds the sharpness of roasted teas, magnifies the good flavors, thicker sweeter water
Price: $159 + ship
SOLD
Year: Modern
Clay: Di Tsao Chin - Bottom layer zisha
Filter Style: multi flat hole
Size: 100ml
Usage: Puerh young and old, roasted oolong
Clay Character: Smooth and delightful with a nice subtle crisp mineral aftertaste
Price: $75 + ship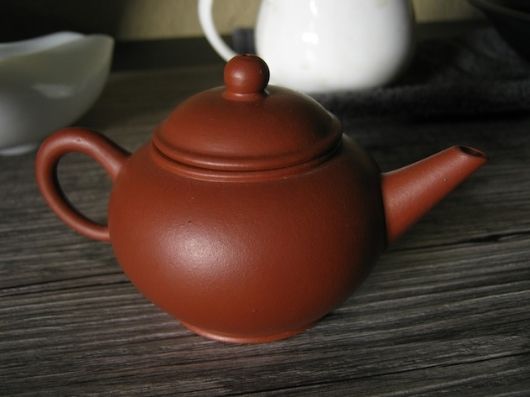 Year: 1970's
Clay: Nei Zi Wai Hong - Zhuni outside - Qing shu ni inside
Filter Style: Single Hole
Size: 78ml
Usage: Sheng young and old
Clay Character: Thickens and sweetens the water along with a clean crisp mineral taste, longer after taste, nice rounding out of bad flavors
Price: $159 + ship
SOLD
Year: Modern
Clay: Nosaka Reduction Fired - Early Batch of clay which Hojo recently told me is better than the current batches since the clay is even more unstable now - Nice yohen on this pot

Filter Style: Multi flat
Size: 115ml
Usage: All teas but mostly sencha or deep oxidized oolongs
Clay Character: Thickens the body, makes a very deep soft subtle brew with deep aftertaste in the throat
Price: $159 + ship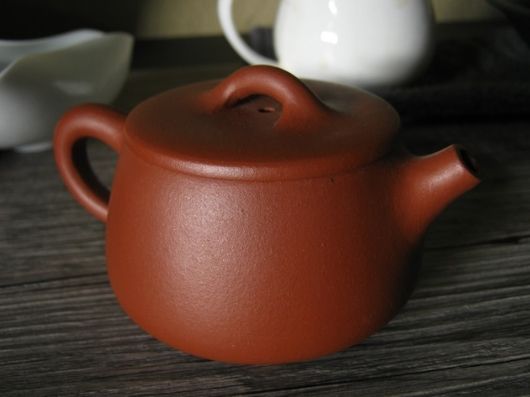 Year: Modern
Clay: Hong Ni
Filter Style: Multi Flat Hole - nice wide lid
Size: 150ml
Usage: all teas
Clay Character: makes an honest brew with just a slight smoothing of tones a nice upgrade if you are coming from using a gaiwan
Price: $40 + ship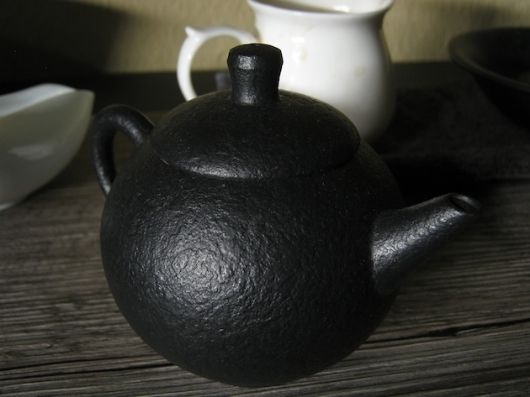 Year: Modern
Clay: Taiwanese High Iron Clay Reduction Fired
Filter Style: multi flat hole
Size: 180ml
Usage: Mostly Gaoshan, fresh and oxidized- Once the gaoshan expands the pot seems much smaller and lets the leaves fully expand very nicely. Works well with all teas!
Clay Character: Makes a very deeply smooth creamy brew, brings up the fruity tones, increases the aftertaste in the throat. Recommended for those that enjoy the deeper tones of any tea.
Price: $99 + ship
SOLD
Year: Modern
Clay: Taiwanese Volcanic Clay
Filter Style: Multi hole ball filter
Size: 118ml
Usage: High fermented tea - works well with many tea you want to smooth out a bit yet retains good flavors
Clay Character: Greatly increases the thickness of the body, nice rounding of bad tones, very interesting and hard to describe but once you try it you will see what I mean
Price: $99 shipped
SOLD
Last edited by
Ambrose
on Dec 18th, '14, 19:15, edited 3 times in total.
Posts: 306
Joined: Jan 2nd, '1
Location: South Texas
---
I like the Taiwanese volcanic clay pot...looks like a great little pot, specifically if it does what you mentioned to the water/tea poured from it. Unfortunately, after making a few recent purchases, I can't buy anymore teaware right now or I'll be sleeping alone in the backyard.

Posts: 503
Joined: May 11th, '
Location: Sacramento, California
---
Are these still available?

Thanks
Posts: 19
Joined: Aug 18th, '
---
I'm interested in pot number five and i've sent you a PM.
Posts: 507
Joined: Oct 7th, '0
Location: South Carolina
---
Posts: 306
Joined: Jan 2nd, '1
Location: South Texas
---
Would you consider a trade for this pot
Year: Modern
Clay: Hong Ni
Filter Style: Multi Flat Hole - nice wide lid
Size: 150ml
Usage: all teas
Clay Character: makes an honest brew with just a slight smoothing of tones a nice upgrade if you are coming from using a gaiwan
Price: $40 + ship
and this one
Year: Modern
Clay: Di Tsao Chin - Bottom layer zisha
Filter Style: multi flat hole
Size: 80ml
Usage: Puerh young and old, roasted oolong
Clay Character: Smooth and delightful with a nice subtle crisp mineral aftertaste
Price: $75 + ship

For the puerh I have for sale?
Posts: 90
Joined: Jun 20th, '
---
I'm extremely interested if you still have pot number 4 still available (80 ml Di Cao Qing 80 ml Shi Piao) as I have been looking for Shi Piao under 100 ml for quite a while now. Please let me know. Thanks!

Nick-
Posts: 227
Joined: Apr 12th, '
Location: Sunrise, FL
---
I am interested in the 1970's Nei Zi Wai Hong pot, the 7th one on your list. I have PM'ed you and E-mailed you. Thanks!

Posts: 507
Joined: Oct 7th, '0
Location: South Carolina
---
---
8 posts • Page 1 of 1