Best Supporting Teaware(s)!
Discussion on virtually any teaware related item.

茶藝-TeaArt08 wrote:I have the same tray, though I believe mine is the next size smaller, and I appreciate its subtle and clean aesthetic as well as its really useful durability. Is the one you have there the one with or without the interior water tray? The one I own merely has a drain hole and tube. In fact, I really enjoy the full range of Lin's Ceramics wares. Most often I see them at Tzu Chi (

http://www.us.tzuchi.org/us/en/

) tea settings in Taiwan. They function well and have their own unique aesthetic.

Blessings!
with drainage hole and tube

it saves me a lot of trouble from bringing the whole tray to wash all the time
Posts: 664
Joined: Sep 2nd, '1
Location: in your tea closet
---
Hi everyone. Been away too long.
Lyme disease kicked my but.
On the mend slowly.....


Have some cherry burls to play with.
They need to season for a year+
The smaller ones sooner.
Gonna spin bowls etc.
Tea tray, chakatu...
The big kahuna may be a table

They need to season for a year+
Longer for big one. Hope they don't split.
Here is one burl maybe 18 in diameter.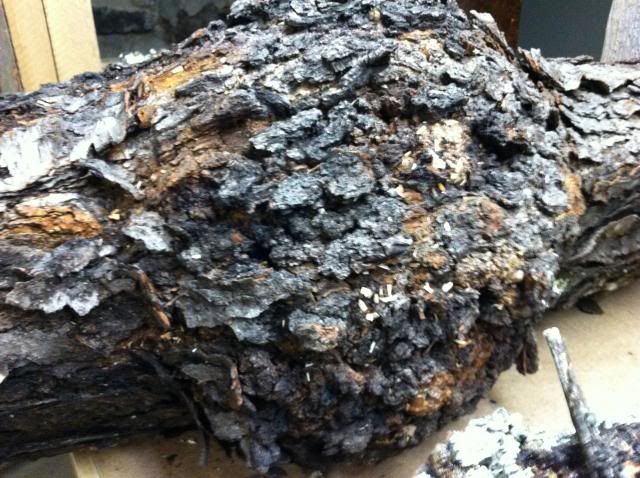 yeah thats a weelbarrow! Check car tire. Sorry bad pic, iphone but u get the feel.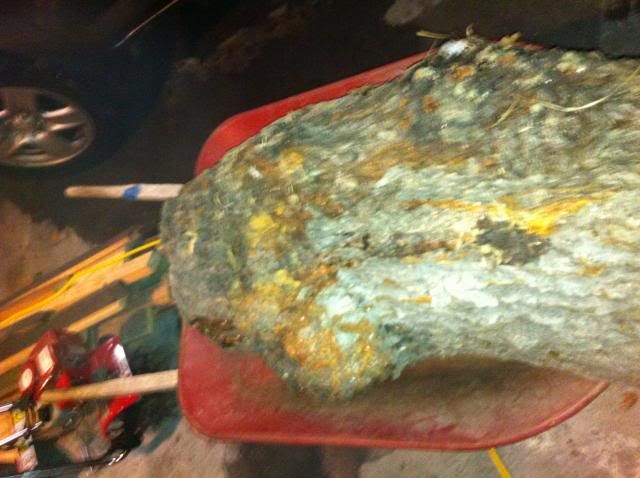 Posts: 774
Joined: Jan 27th, '
Location: Alice's Tea Party
---
Exciting! I just looked up images of cherry burls, and they're every bit as gorgeous as I'd suspected just from the name. Wow.
Posts: 5097
Joined: Jan 10th, '
Location: Los Angeles, CA
---
dear gods those are big chunks of wood! *drools at thought of having those to carve with* lucky you!
Posts: 121
Joined: Dec 11th, '
Location: Southern Ontario
---
Just bought this to replace my slightly soulless small bamboo tray. Been watching eBay japan now for a while (about a year). ...just fell in love with the grain on this one, and snapped it up instantly.....looks like sand that's been rippled by water. Will post some pics of it in action soon

Posts: 1049
Joined: Oct 5th, '0
Location: UK
---
Oh, that's lovely!

I'd worry a bit about scratching it with my Oni-Hagi. I'd like to know whether that turns out to be a realistic worry or not. I like pretty wood as much or more than pretty ceramics....
Posts: 5097
Joined: Jan 10th, '
Location: Los Angeles, CA
---
I don't have any rough pieces of teaware....its all smooth clay and porcelain, so it should wear subtly with daily use

Love that grain though

Posts: 1049
Joined: Oct 5th, '0
Location: UK
---
---