MarshalN: OFFER Teawares for sale
"Retired" Swaps SubForum

10 posts • Page 1 of 1
I've posted this entry at my blog as well, but as I am moving soon in a few months, I'm looking to reduce some of my teaware holdings. I am hoping that this will put some of these items to better use than sitting on my shelves collecting dust, here are some teaware that I've dug up so far that I am hoping will find a better home somewhere else.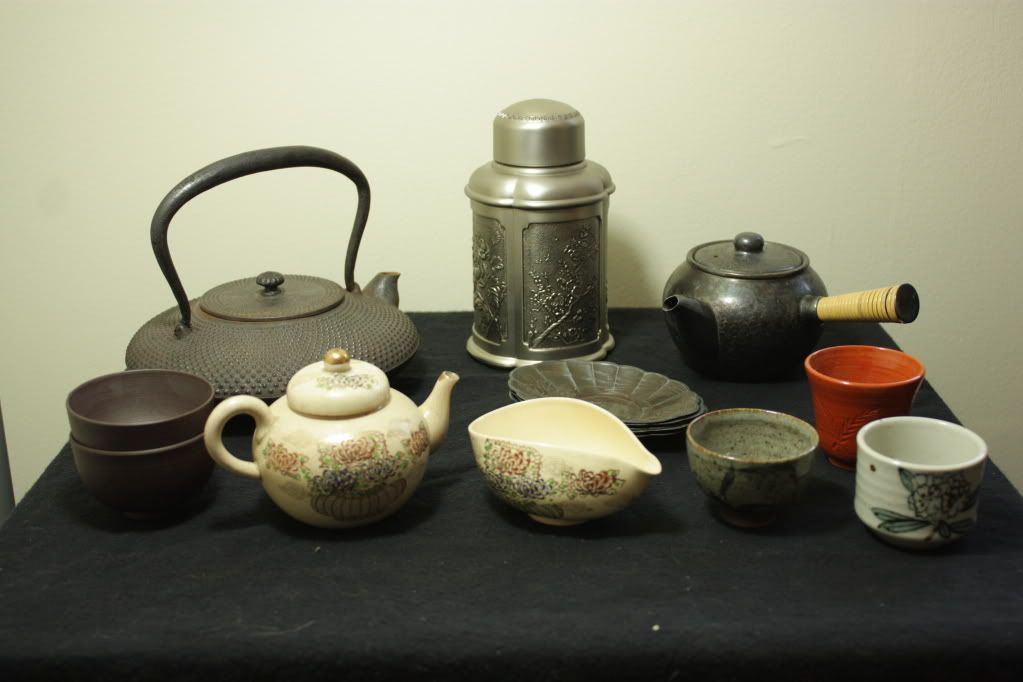 5 cups
1 silver plated kyusu
1 tea caddy
1 tetsubin
1 teapot + yuzamashi
5 chataku (one set)
Most of these I've used at one time or another, some rather extensively. They are no longer items that I use for my tea drinking, however, and will probably be more useful to some others. I also have some other cups that I am thinking of parting ways with. If you're so inclined, shoot me an email too.
Please PM me for details.
Posts: 2109
Joined: Mar 15th, '
---
May I ask why you do not get round to using your pewter (Royal Selangor ? Four Seasons ?) Tea Caddy?

I have always intended when financially more secure to acquire a few Malaysian Pewter Tea Caddies. Either Royal Selangor or the 2nd or 3rd best malaysian pewter manufacturers which I have handled and find incredibly impressive.
Posts: 1808
Joined: Jun 4th, '0
Location: Stockport, England
---
---
The one in the photo looks like an Expensive Royal Selangor
Four Seasons seems to come in 2 varieties
Or
http://www.royalselangor.com/rs2/productdetails.php?ProductSKU=4556G&Referer=6%7C43%7C0%7C0
typically selling for close to $200
http://www.krisshopair.com.sg/product_info.aspx?pid=45515B415559465D504052584956513D51522D57
Are you suggesting this is a Chinese replica?
Posts: 1808
Joined: Jun 4th, '0
Location: Stockport, England
---
---
Posts: 1808
Joined: Jun 4th, '0
Location: Stockport, England
---
---
Posts: 136
Joined: Nov 9th, '0
Location: Swamps
---
---
---
---
10 posts • Page 1 of 1