Any Writers Out There?
Completely off the Topic of Tea

rabbit wrote: Yay Spring! It's in the upper 40's here today and all the snow is melting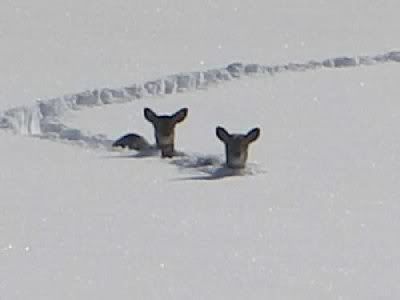 Yeah, The Deer are coming out of the woods, That's always a good sign.

Posts: 468
Joined: Aug 28th, '
Location: The first State (DE)
---
An opaque veil lay o'er eyes
As dark as moonless night,

A misty shroud upon the brow
To bend and blur the light,

A tangled web of curly lock
Upon skin- fair and white

Within- a thought as lonely, still
As 'tween what's wrong and right. - Me
Posts: 688
Joined: Feb 14th, '
Location: A briar patch.
---
In The End
September breeze- caress my body,
Falling glance- without a sound,
Hold me- in the arms of evening,
Cradled- in the warmth I've found,
In the twilight- all is stillness,
Cold and blue- the sun goes down,
Sing to me- in whispered solace,
Bury me- beneath the ground.
--
Sever Together
In peaceful repose
Of coming to blows,
They lay on the hill
Where nobody knows,

Some sort of surmise
With tears in their eyes,
Would stitch all the hurt
And bandage the lies,

He wasn't as strong
As thought all along,
Though he held his ground
To right what was wrong,

Some woeful mistake
His gift was to take,
A sorry goodbye
And watch her heart break.
--
Sever Together Pt.2
In a "fond but distant memory"
Her hand was held in mine,

Two start in solidarity
But gradually decline,

Each bone was broken- one by one
Each piece- more cruel than kind,

Would fall where steps of ours were laid
"In syncopated time".
Posts: 688
Joined: Feb 14th, '
Location: A briar patch.
---
Nobody else want's to participate? I've been doing tons of writing lately, it's been a great outlet for my depression and anxiety, I'm considering illustrating and publish a book of my poems (just for my friends and family).
This one is called "
Immolate
"
"In a dream- I see her dance,
Though motion blurs the vision,
A simple room- no door and key-
To open from within,
Quietly I sit and stare,
I cannot help but wanting,
Linen white residing there-
Upon her velvet skin.
Burn away in fires wrath,
And rise up with the wind."
- Me
Posts: 688
Joined: Feb 14th, '
Location: A briar patch.
---
Rabbit,
Excellent writing, and good for ails ya'!
I'll see if I have any more old work that I can post here. My artistic muses have been missing a long time.

Lyn
Posts: 723
Joined: Dec 1st, '0
Location: Tennessee Foothills of the Great Smoky Mountains
---
---