China Trip 2011
If we've got something important to say, you'll hear it here first.

2 posts • Page 1 of 1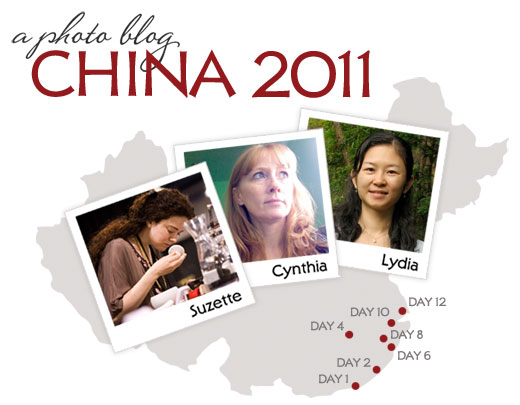 Follow our three intrepid buyers as they visit tea gardens in eastern China in search of spring teas for our collection. Cynthia, Suzette and Lydia just arrived in China and will be
sharing photos and stories
as they make their way through China for the next 2 weeks.
Site Admin
Posts: 538
Joined: May 20th, '
Location: New York, NY
---
Mod/Admin
Posts: 22776
Joined: Apr 22nd, '
Location: Back in the TeaCave atop Mt. Fuji
---
---
2 posts • Page 1 of 1