11/11/11 11:11:11 Besides that, TeaDay.
BYOT! Enter TeaChat here, you never know what you may find!

---
Gegan the TD with organic Silver from O-Cha ... and finishing up Guricha Gokujo from Xell.
Guricha in Hagi SO #6 Sansai by a Japanese waterfall under autumnal Momiji trees ...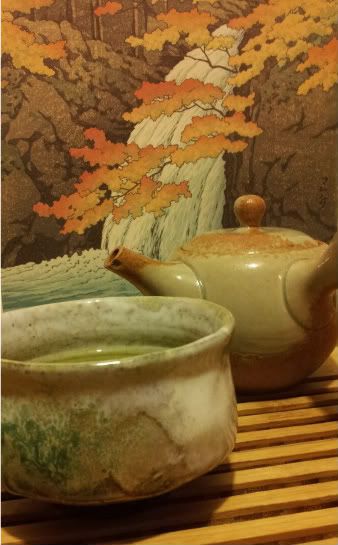 Mod/Admin
Posts: 22776
Joined: Apr 22nd, '
Location: Back in the TeaCave atop Mt. Fuji
---
It is 11/13/11 ... going to go brew and should be drinking tea at 11:11:11.
Look for a new TeaDay shortly, hopefully will be inspired by sencha.

Mod/Admin
Posts: 22776
Joined: Apr 22nd, '
Location: Back in the TeaCave atop Mt. Fuji
---
---