Apolon: early 80s zini teapot for sale
"Retired" Swaps SubForum

3 posts • Page 1 of 1
This is a early 80s "Please drink Chinese oolong tea" teapot. It originaly came as a set of four, but one got broken and the others were sold separately. I bought it from David (essenceoftea) a few years back. The clay is something special on this pot. It´s medium fired, but it ring very high pitch sound. And it´s one of the fastest seasoning clay I have ever seen. I think this is a very nice example of a zini clay fired at a famous factory-1 tunnel kiln. I will miss this pot a lot, but I order to further reduce my collection I need to let it go. I think that pots of this quality are hard to come by this days, so I am sure this will be a great contribution to someone collection. The volumne is 130ml.
Price:160usd+shipping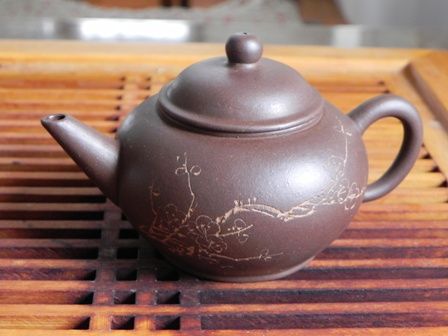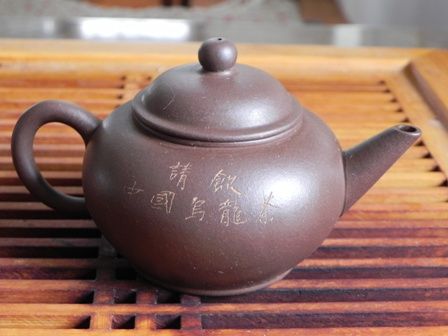 Posts: 61
Joined: Jul 27th, '
---
I have reduced the price! This a great teapot at a very nice price!
Posts: 61
Joined: Jul 27th, '
---
Posts: 61
Joined: Jul 27th, '
---
---
3 posts • Page 1 of 1