Strange but ...
Completely off the Topic of Tea

3 posts • Page 1 of 1
... true.
An odd aircraft landed nearby a week or so ago, and I have seen what appears to be an alien-like creature hanging out around my car every night ... maybe he needs some parts for his "ship."



Or he is waiting for a chance to attack me for food?
I finally was able to snap a
phew phuzzy phone photos
as proof of his existance which I submit for your approval before I go public with them. His arms raised in an attempt to intimidate! His nocturnal vision eyes glowed in the moonlight of our otherwise pitchblack locale.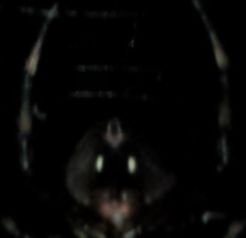 Mod/Admin
Posts: 22776
Joined: Apr 22nd, '
Location: Back in the TeaCave atop Mt. Fuji
---
I think it is coming for all your Cats!

Posts: 2376
Joined: Jul 22nd, '
Location: Capital of the Mitten
---
Perhaps tea leaves are chewed in another galaxy and he's all out of supplies.
Posts: 39
Joined: Aug 15th, '
---
---
3 posts • Page 1 of 1