The American Hao Pu-erh from PS *Reviewed*
One of the intentionally aged teas, Pu-Erh has a loyal following.

3 posts • Page 1 of 1
Hey guys, I looked in my mail box and Jim of the Puerh Shop graciously had sent me nice sample of the American Hao from Nannuo Shan! It smells fantastic and looks great! I can't wait to try it. .... to be continued
Ok, as some of you know, Jim of the Puerh Shop has really gone beyond the call of tea vending duty to when he decided to go oversease and produce a product specifically for his store. I personally thought that this makes the particualr puerh much more unique in that it even comes with a birth certificate so to speak.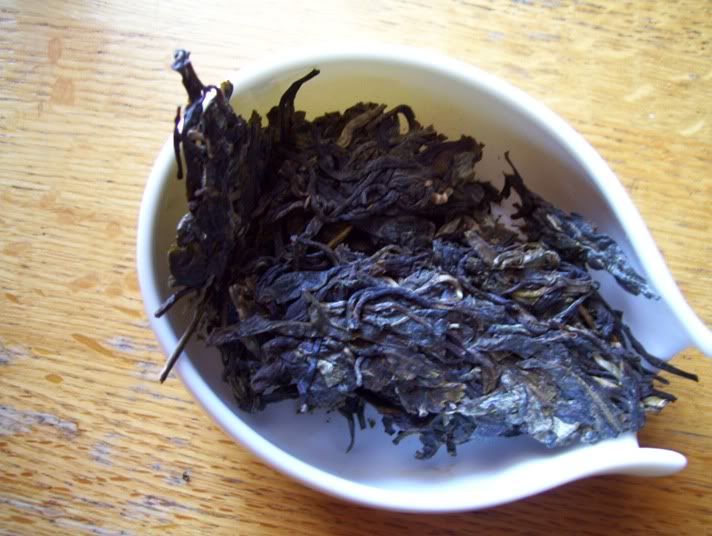 The dry leaf had a wonderfully green and very floral which is expected since it is roughly less than 3 months old. It was loosly compacted. Looks like it was sufficiently baked.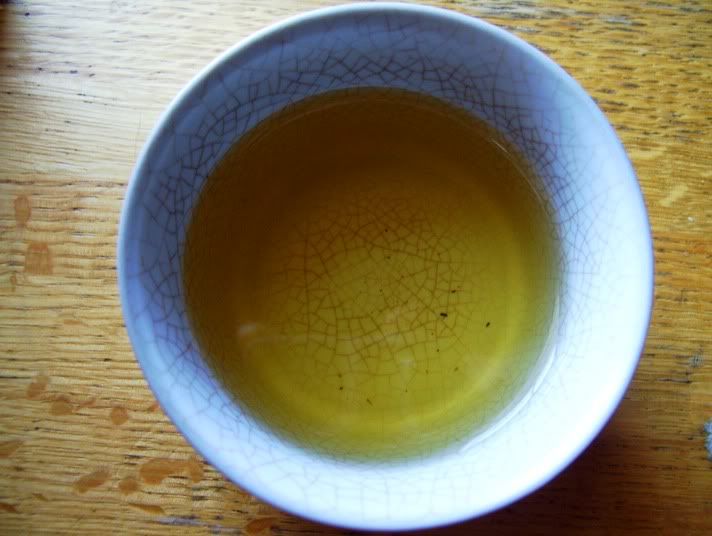 3rd Infusion
I was not expecting much since it is a Autumn harvest. However, I believe that this beeng taste better than the first AMHAO. It had wonderful honey and floral notes, a decent acidity and bitterness with a well rounded sweetness. I am not sure if it is old tree, but the liquor certainly reminded me of it. There was none of that quintessential plantation sensation or taste.
It also had a nice durability which suprised the heck out of me. I went 6 rounds. I really enjoyed drinking it.
The leaves do appear to be later harvest. Very healthy with a nice color. This tea is so green it smells like fresh cut grass!
Last edited by
hop_goblin
on Dec 9th, '08, 15:49, edited 2 times in total.
Posts: 1952
Joined: May 22nd, '
Location: Trapped inside a bamboo tong!
---
Thats the 0802 right? If so please dont hesitate on your review as I am putting together a Christmas list from there now and that one is on the fence, so your review will be most appreciated.
Posts: 1636
Joined: Feb 15th, '
Location: Pennsylvania
---
The pressure is on Hop now since I would also like to hear something about his one.
I've had one session with the 0801 so far and found it a little bland for my tastes.
Posts: 5214
Joined: Dec 21st, '
Location: Gainesville, Florida
---
---
3 posts • Page 1 of 1