Some pics from recent trip to Darjeeling and Dooars:
Before Darj, went to see a few estates in Dooars. This is a region in the plains.
It's a mobile creche run by the estate management for the women pluckers. They can have their kids close by while they work. Creche moves with them to different parts of the tea estate! Cool idea!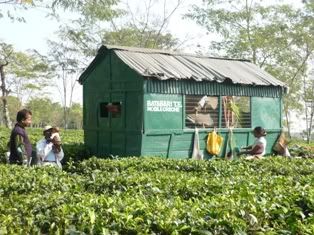 Inside the mobile creche - kids sleeping on hammocks
You can just see the outline of the sleeping child in the white hammock. Older ladies living on the tea estate look after them.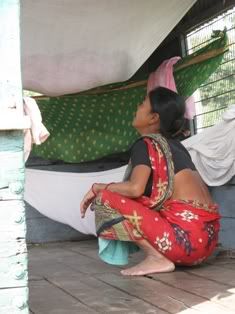 Sleeping under the shade of tea bushes