I had wanted to try this since I found Upton's website awhile back and finally decided to order it along with some other samples. It was bought on a whim just to try something new...
The tea is rolled well into little gunpowder pellets,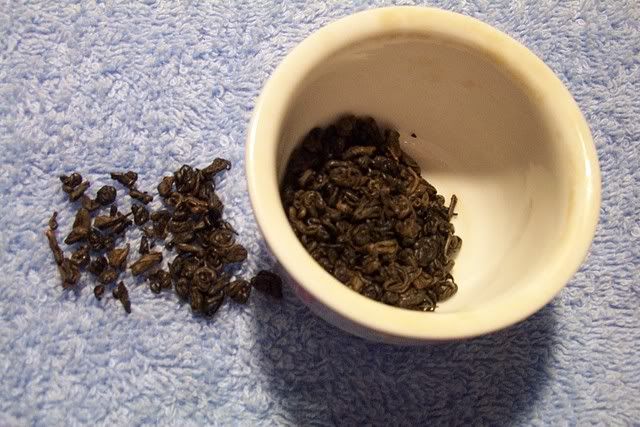 and a 5 minute brew makes a very nice, mild cup with Yunnan style tendencies. I don't get "pepper" like many people do with Yunnans, but more along the lines of nutmeg and this certainly has that profile. Even with a full 5 minutes, there's not a hint of bitterness and the pellets unrolled and expanded nicely. It's not the best quality tea I've ever tried, but is inexpensive and flavorful and will probably become a good "everyday" tea for me. I plan on re-ordering it and can recommend it as a simple (but unique) black tea.