---
---

Mar 12th, '07, 01:02
Posts: 2327
Joined: Oct 23rd, '06, 19:46
Location: Seattle Area
---

Mar 28th, '07, 20:14
Posts: 96
Joined: Jan 16th, '06, 16:02
Location: everywhere
Because I really don't care for coffee, I drink Tazo's "Chai Tea Latte" every time I go there. I like it a lot, actually. Not bad.

Tenuki - the site you linked to is very neat!
---

Dec 1st, '07, 14:23
Posts: 11
Joined: Nov 26th, '07, 21:21
I've only drank (disgusting) chai teabags, I have to try your recipees! thanks!
---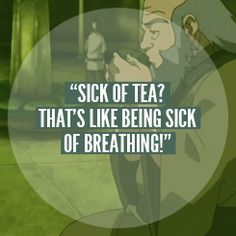 Dec 1st, '07, 15:21
Posts: 558
Joined: Aug 23rd, '07, 00:42
Location: Somewhere in the wilds of Montana, but never without a teacup.
Awesome chai recipes. I've made some chai with all the spices, but I've settled to finding a chai that has the flavors I'm looking for. Adagio makes a very good chai tea, IMO, called Oriental Spice.
---
I just made a chai with adagio's coconut tea and must say it was yummy, so I thought I'd share my recipe and resurrect this thread! (after all, chai is great on a cold, wintery morning!!)

1/2 cup water plus 1 cup milk/half and half
To the milk water mixture add fresh ground cinnamon, nutmeg, black pepper, and ginger. The amounts depend on your personal tastes. If you like it spicy, add more pepper, etc. Also add 5 cardamom seeds, cracked and 3-4 tsp sugar (again, own personal taste).
Heat until boil, then cover and simmer for a few minutes. You need to watch the pot or it will foam up and you will have a mess. Believe me, it has happened to me on several occasions!
The add 2 tsp black tea. Bring to boil again, cover and take off of heat. Let steep for about 4 minutes. Strain into mug and enjoy.

This makes one large mug of tea. Hope you like it!!
---

Feb 29th, '08, 03:15
Posts: 19
Joined: Feb 21st, '08, 20:17
Location: Belmar, NJ USA
I'm extremely happy about this post! I forgot (with all the other tea i've been researching) HOW MUCH I LOVE CHAI! I love the authentic recipes, i never knew the exact ways to make it! Thank you guys!
---
---
---