---
---
Nov 16th, '07, 13:48
Posts: 97
Joined: Aug 18th, '07
Yay! Another person from Indiana!

Welcome, Adam!
---
Adam! You look wonderful buddy!

'Tis what the forums are for! You've come to the right place!

*Brainwashes Adam to drink only Japanese teas*

Was a brainwash even needed? We risk not. FFGS
---
Dang, us Hoosiers are really representing when it comes to the online tea world. One would think we'd have more brick and mortar stores here.

Welcome!
---

Nov 16th, '07, 18:54
Mod/Admin
Posts: 21640
Joined: Apr 22nd, '06
Scrolling: scrolling
Location: Back in the TeaCave atop Mt. Fuji
Yep...welcome to our Tea community. You will find a vast amount of info on how to "make and enjoy great tea."
---
Nov 16th, '07, 19:25
Posts: 416
Joined: Jul 22nd, '05
Master Adam...

Green tea is a treasure. Especially Japanese SENCHA....

*FFGS*
---

Nov 16th, '07, 19:48
Posts: 343
Joined: Jul 8th, '07
Location: Submerged in a good cuppa
All tea is a treasure. Welcome aboard and discover your pleasure! (in tea, I mean)
---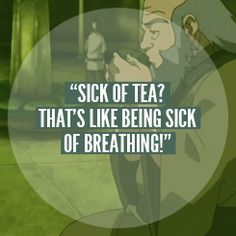 Nov 17th, '07, 02:55
Posts: 558
Joined: Aug 23rd, '07
Location: Somewhere in the wilds of Montana, but never without a teacup.
---

Nov 17th, '07, 09:20
Posts: 1945
Joined: May 22nd, '06
Location: Trapped inside a bamboo tong!
---

Nov 17th, '07, 16:30
Posts: 408
Joined: Jul 18th, '07
Scrolling: scrolling
Adam,

Welcome to Teachat!

May all your cups be filled with cheer! Actually, just fill them with tea.

Have a great time on the forum! Chat with us!

The Tea Sipping Swordsman,
Fencerdenoctum
---
---
---