Additional notes:
Okay, let's have it run through the coming Thursday (Feb. 4), which is my weekend and also the "start of spring" day on lunar calendar

Gifts (samples of this tea and 2 relevant teas) will go to the first 3 good answers (or closest answers)

Leaf photo is added in the 20th post on 2nd page.

Additional notes:
Ok I will take some wet leaves photos later today. But overall Iet's not be too logical and mainly use your guestimation

About gifts, how about small amount of a few relevant teas to the first 3 people who hit the specific tea name? Let's be as specific as possible. You can change your answers before the end of the game. Everyone can take 3 guesses (because this tea is tricky

). If there are more than 3 answers from one person I will take the first 3 answers.

Original post starts here:
I am here to entertain you guys again

I will set up a poll for you to guess where the tea is from (which is extremely easy for many of you). But meantime, use your wild imagination and guess what this tea is, be as specific as possible about the varietal. Keep in mind that it's not possible to use logical judgment with just these photos. So this is a guessing game! (and remember I meant to make it tricky)
Dry leaves: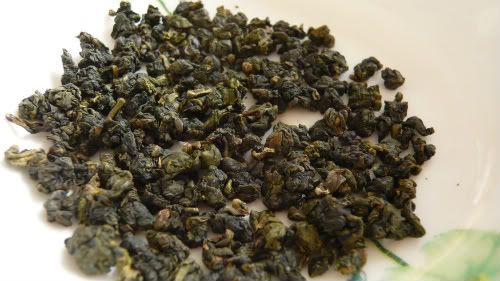 5th infusion: