Today is our anniversary, so Mrs. C is sharing tea throughout the day.
Began the TD with a newly opened bag of Yutaka Midori Supreme from the O-C. Cup is Hagi SO #6 Sansai, Kyusu is from a good TC friend.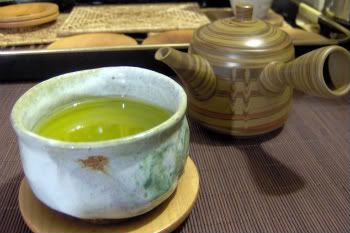 And then the lights went out, literally ... lost power. So went for sushi/sashimi and had genmaicha.