Selaphiel wrote:

Absolutely love this one. Mind sharing where you found that one?
No problem! It's a little wood-fired sake cup by
Lynne Johnson
of Courtenay, B.C. She wasn't satisfied with the way she finished the foot of the cup (it's a little squashed due to a kiln accident), so she put it on sale for $2.



And it's one of my favourite cups! The
biidoro
or naturally flowing vitrified glaze makes it really interesting to look at, but the lip (over that silken area on the right) is very smooth so it's also a pleasure to drink from. If she'd make a chawan like this one, I'd buy it on the spot - but of course, much of the appearance of this cup is pure kiln serendipity!
Lynne comes into Victoria once or twice a year to sell her wares; she specializes in sake wares (cups and tokkuri), tea wares (yunomi, chawan and pots), bowls, plates, vases, and lanterns. She makes both wood-fired and gas-fired wares; much of the former is what she calls "ersatz Bizen" while the latter is mostly Shino. Here's a photo I took at one of Lynne's shows: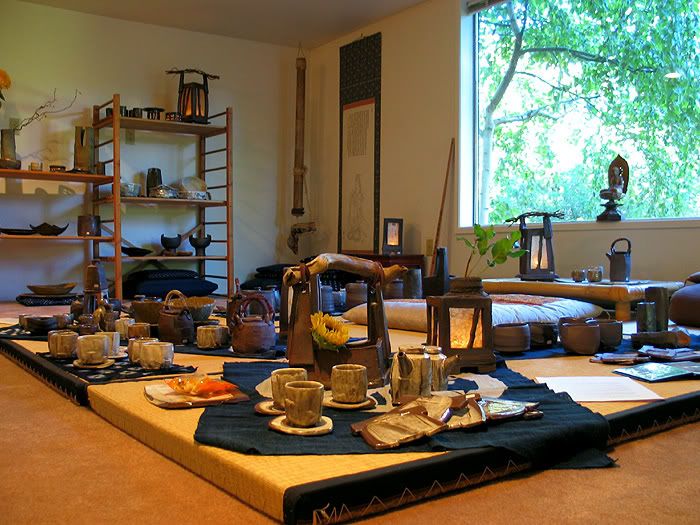 Her chawan-s are really nice too... I'll upload more photographs at some point.