LittlePig, LittlePig, where are you?
Hedgeapple "Guinomi-s" pictured with a Houjin (Gyokuro pot, Bizen clay) that holds 2 ounces on a good day, but more realistically 1.5 ounces.
The Guinomi make for a really interesting Gyokuro cup! They hold aout .5-.75 ounce each, perfectly matching up with this Houjin.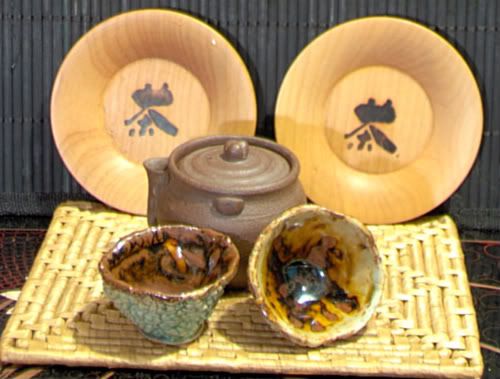 The insides really remind you of tortoise shell? I thought so ...