---
Sep 26th 20 10:30 am
Posts: 1
Joined: Sep 21st 20 9:46 pm
Hey guys,

Can anyone recommend a good tea recipe book?

Thank you x
---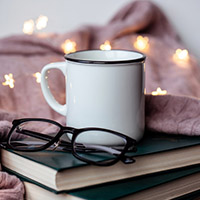 May 19th 21 8:37 pm
Posts: 526
Joined: Dec 20th 19 4:28 pm
Has thanked:
53 times
Been thanked:
24 times
Starryeyes

wrote: Hey guys,

Can anyone recommend a good tea recipe book?

Thank you x
If you're looking to use tea in food recipes, we have a great site
here
.
Adagio Online Community Manager
---
Jun 10th 21 7:15 am
Posts: 150
Joined: Oct 24th 17 4:41 pm
Location: Amsterdam
Been thanked:
3 times
I love the 'Boba Tea Book' by The Boba Guys.
---

Jun 18th 21 12:39 am
Posts: 72
Joined: Jul 19th 12 8:10 pm
Location: New Jersey
Been thanked:
2 times
Culinary Tea by Cynthia Gold is always a classic
---
---
---