---
---
---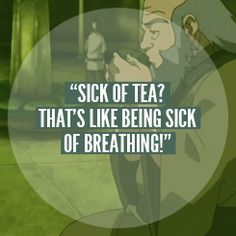 Feb 6th, '08, 13:11
Posts: 558
Joined: Aug 23rd, '07, 00:42
Location: Somewhere in the wilds of Montana, but never without a teacup.
joelbct wrote:Hey, I hear Starbucks makes a smokin' cup of grean tee!
Would that be lapsang pouchong?

---

Feb 12th, '08, 10:16
Posts: 48
Joined: Feb 6th, '08, 22:06
Location: Jackson, Mississippi
joelbct wrote: Not to mention, it's better for the soul... just the act of stopping for a minute and paying attention long enough to brew some leaf into a beverage properly each day would do wonders for society...
I love the taste, but this is also part of why I love hot tea. It's become a ritual to choose the tea, heat up the water, and watch/wait for it to steep.
My husband and I believe that some smokers have such a hard time quitting because the ritual of going to a certain place, doing the same motions every time, is soothing, and not just the actual smoking of the cigarette. These people might really benefit from taking up tea drinking, because of the relaxing nature of preparing it.
---
---
---