What should bancha be like? I mean is there some traditional way it is produced, or just anything of a lesser quality/picked in autumn is "bancha"? For example these two banchas look a whole lot different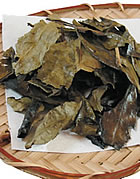 (are also priced accordingly) I have the upper one, it is nice in its own wet ashtray kind of way.

The second one I imagine would taste very much like sencha from the looks of it.