HAGI Special Offer #4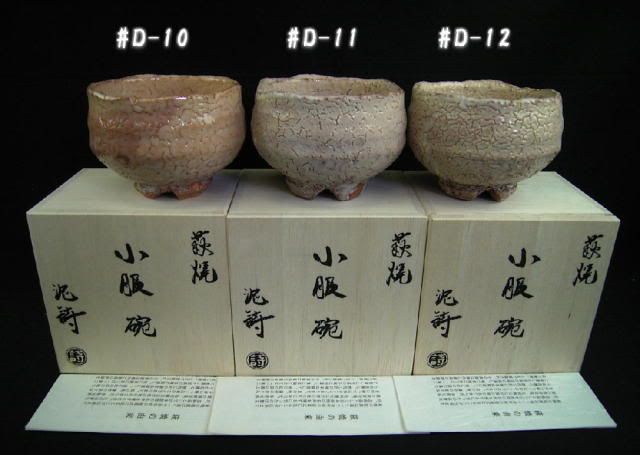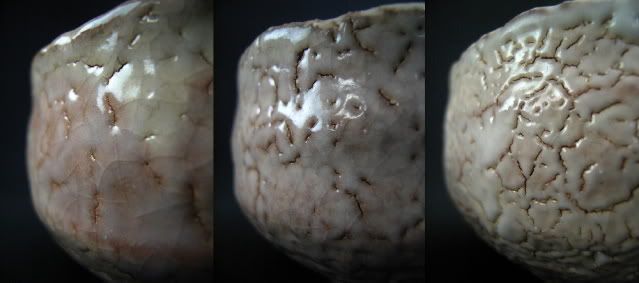 If you are interested,
PM me immediately
!
Scratch that, they are all gone!
The vendor requires all Special Offer ordering be handled by your friendly Moderator

. I expect a lot of interest in these beauties, and they will be gone before you know it! Good news, they are all stunners.
Further ordering directions are in the next post.
Any questions, please PM me.
Biwa-Yuu Wan, 3.75" wide X 2.75-2.95" high ... approximately. These are great multi purpose cups.
WOWZA, these are amazing pieces that have been made specially for us by Shibuya Deishi! It took 2 runs of 50 each to come up with 15! They are really exclusive and special. I am really excited about being a part of this Special Offering for TeaChatters! Please forgive my rambling below, I am just that excited.

Some are highly textured and some are rather smooth and glossy, some are dark, some are light, a really nice variety. The photos are excellent, enjoy! Blow the photos up to see the excellent detail in the glaze and craftsmanship! It is remarkable.
Again, I am excited to share TeaChat Hagi Offer #4 with you. I think this is the most special Hagi offered yet! Everything about it is specially chosen and combined to create a very unique Special Offering. The price is discounted more than 20% off the suggested resale price of at least $70 if it was even available. Many thanks to Magokorodo for teaming with us to make this unique offering possible.
We are calling these
Biwa-Yuu Wan
,
loquat multi purpose tea cup/small bowl
sized at approx 3.75" wide X 2.75 - 2.95" high. They are an extremely limited run and had a very high failure rate in production (around 20% survival rate). They were made specifically and specially for us by Shibuya Deishi. There is a very, very gentle inward curve. These were custom made, not offered by Deishi. I so much liked the shape of my white Deishi-Yuu Wan that is shaped like this that I felt it would make a great Loquat as well. I am sure you will agree!

Please let me know what you think.
When viewing the photos, please keep in mind that my experience in dealing with Deishi Loquat from Magokorodo, the colors
have been
richer and more lively IRL than pictured, very beautiful loquat glaze! The Special Offer discounted price for members of TeaChat is $56 USD, yeah, I know, not the cheapest offering, but definitely my fave so far! Price was due to the incredibly beautiful results, the unique nature, and the very high difficulty in producing, I think they are an incredible find and value. It is very rare to see such magnificent Hagi in the "West."
Regarding the Special Wood Box which has the typical Deishi signature stamp/description on the outside of the lid.
On the inside of the lid, a special designation for this batch. It states to the right in kanji "Kinsei" which I understand means carefully made especially for and under supervision of and reflects a gratitude in which Japanese culture is reflected. To the left, TeaChat in English, and in the romantic Japanese translation in Kanji "Discussion about Tea" And Magokoro in Kanji and English.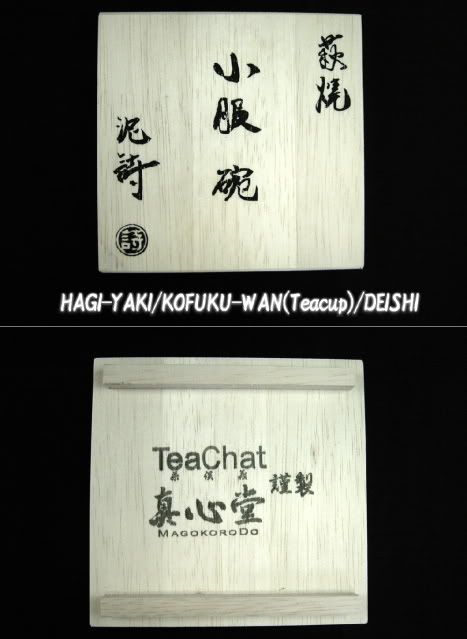 Please select your fave and at least 2 alternates, OR ALLOW ME TO SELECT for you from the remaining pieces. TBH, I am having a very difficult time choosing 1 anyway and will choose 2 if there are 2 available, choosing 2 that differ from each other, there are many that I personally would be very happy with owning. If you want 2, pick at least 4 alternates.
If funds are a bit tight this week, payment may be delayed. Please let me know.
#1-19 are sold. These were the first 2 original runs.
EDIT: This trio is gone! #1, 2, and 3 are Sold!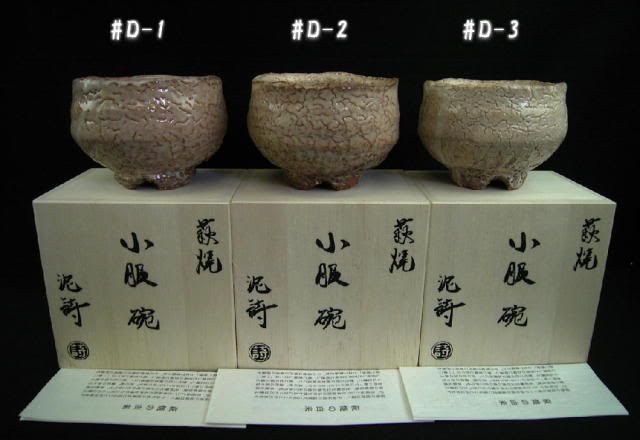 Also #1,2,and 3.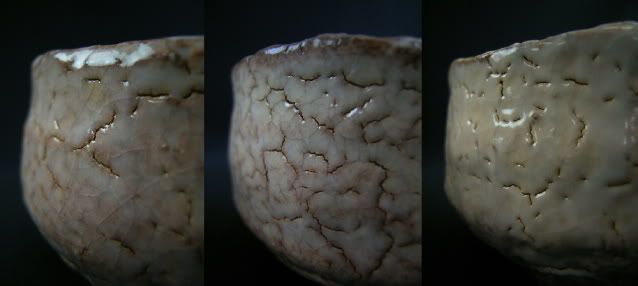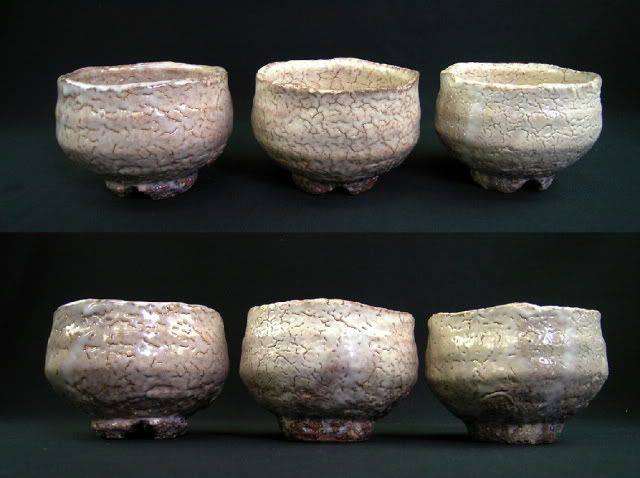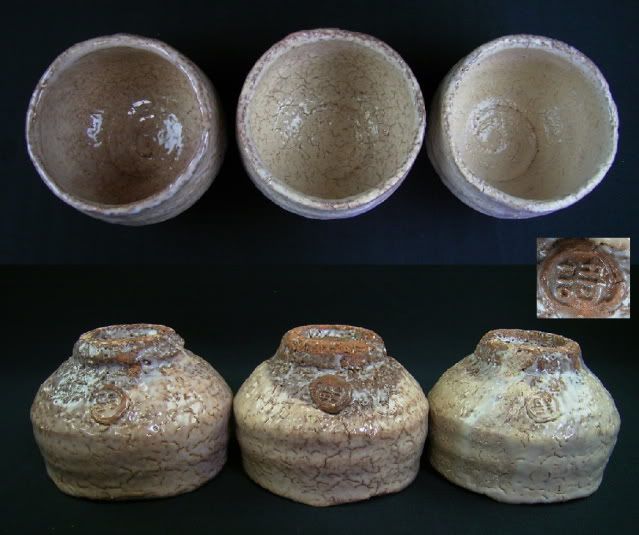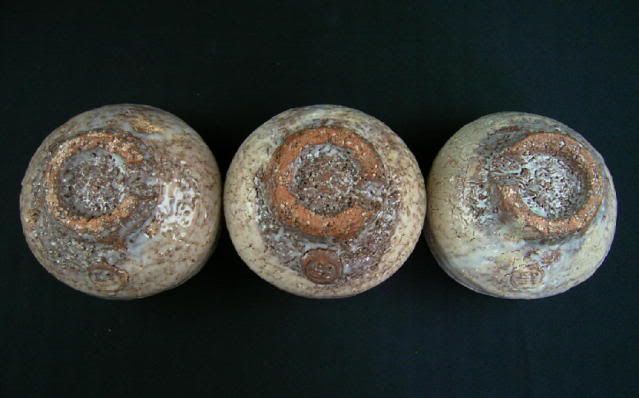 EDIT: Sorry this trio is gone! #4, 5, and 6 are Sold!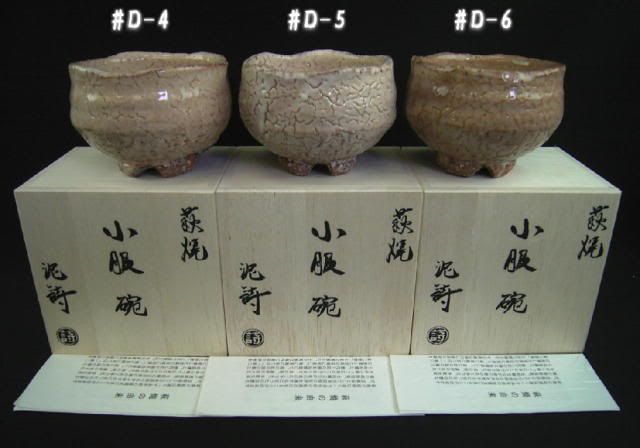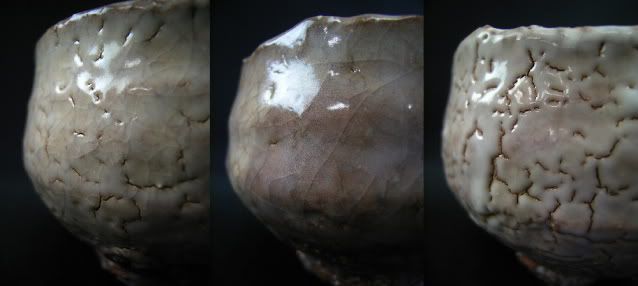 EDIT: Sorry this trio is gone! #7, 8, and 9 are Sold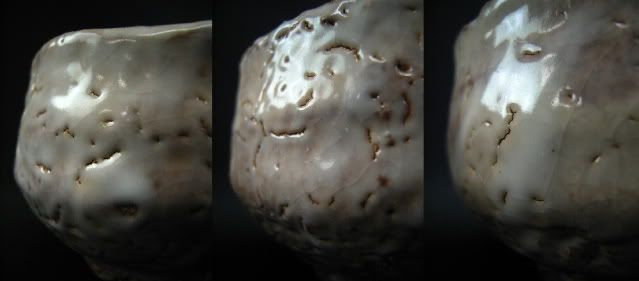 EDIT: Sorry this trio is gone! #10, 11, 12 Sold!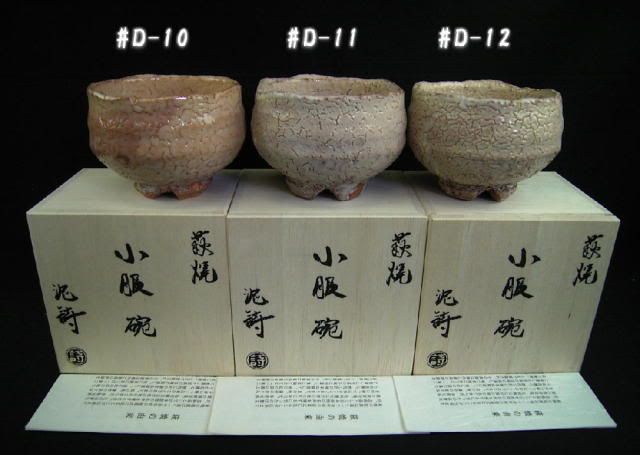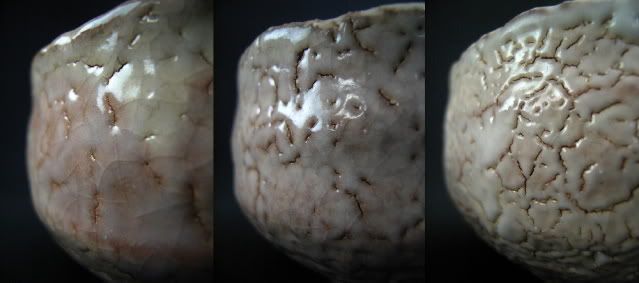 EDIT: Sorry, this trio is gone! #13, 14, 15 are Sold