Welcome to HAGI SSO 15 Sendai by Yamane Seigan, Relief for Japan!
(please see the first several posts by me for all information!)
This SSO is Super Special for several reasons.
This SO will be offered in TWO PHASES. Each phase includes premium quality Hagi pieces that were produced in a very limited and EXCLUSIVE run for members of TeaChat!!! You may never see this white/black/gold glaze again as it was purely an
"accident of an accident."
See below for more explanations.
Phase 1 will include 5 pieces that are upgraded and unique to SSO 15 Sendai, and are the most limited pieces.
These pieces will be offered in an auction format. See below for how the auction will work, however bidding begins at 6 pm today via PM to me (Sunday and will run for 23 hours, ending at 5 pm Monday (one hour prior to Phase 2). The Phase 1 pieces include a dramatic notched foot and an upgraded box!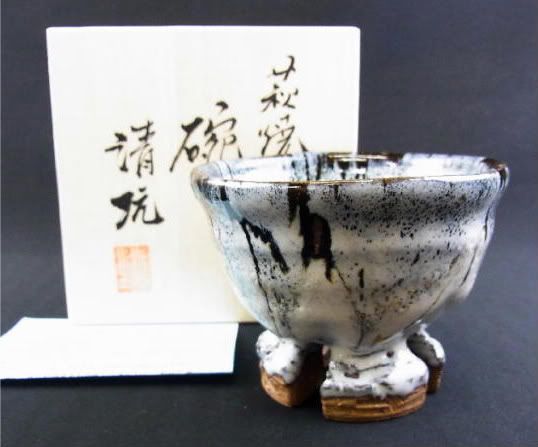 Phase 2 will be discussed in future posts in this topic beginning around 3 pm on Monday 5/23.
PM order requests to me for Phase 2 will be accepted on or after 6 pm Monday. Phase 2 includes pieces with the exact same glaze as Phase 1 pieces, just a standard foot and standard wood box.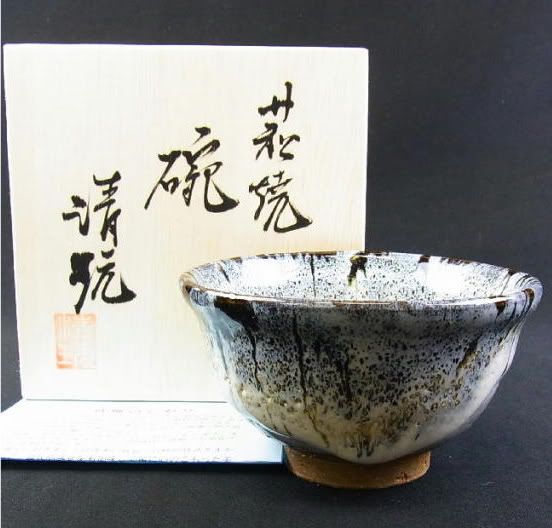 Some close-ups showing off the varied White/Black/Gold glaze in waves. Turbulent, beautiful, yes?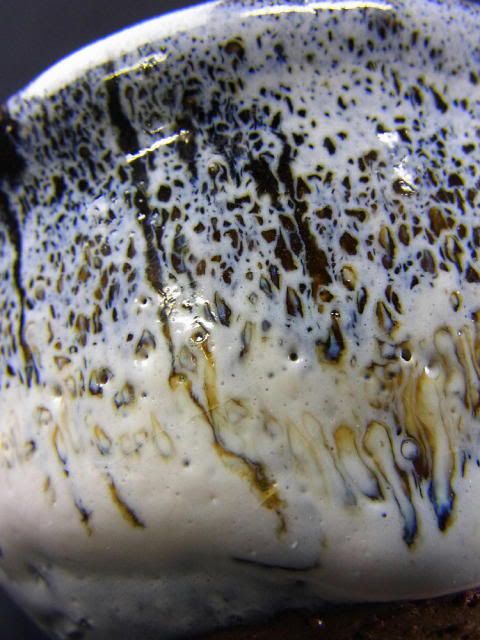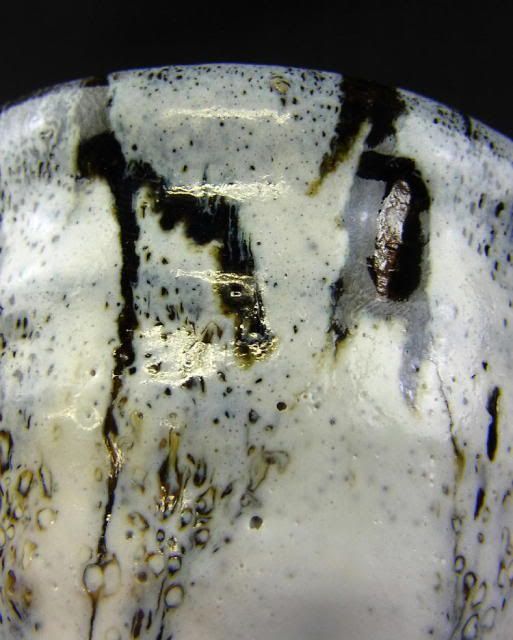 Here are links to my photobucket.
Examples of Phase 1 Notched Foot and Phase 2 Standard Foot.
http://s285.photobucket.com/albums/ll60 ... %20Sendai/
Phase 1 Notched Foot selection. 2 pages!
http://s285.photobucket.com/albums/ll60 ... %20to%205/
I suggest you do NOT use the slideshow that makes the photos smaller. Instead click on 1 photo and then click
next or previous
. This will give you larger and more close up photos.
PLEASE pay close attention to the numbers as instead of #2 being to the left of #3, it is reversed, Japanese style. Same with #4 and 5. Each photo has a title for clarity!