Phase 2 Hagi SSO Sendai. Relief for Japan.
See Phase 1 for some added information!
http://www.teachat.com/viewtopic.php?f=66&t=15663
As mentioned previously, Phase 2 consists of 20 standard footed examples of Sendai. These pieces are quite varied. Same glaze "accident of an accident."
White with black speckles and golden accents! Very striking.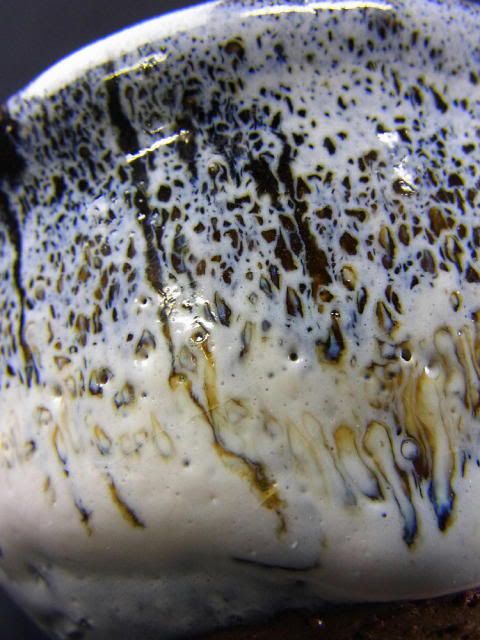 Some show a lot of "color," some show a little, some are somewhere in between ... and some have amazing drips!
But they are all beautiful. Choosing is going to be difficult!!! In a good way ...

And $25 to $35 from each sale will go to the Japan relief effort!
As with all SO's, you will PM your choices to me, AFTER 6 pm Eastern USA time today, Monday 5/23. But also asap! I will set
a deadline to receive PMs of 24 hours, however the sooner you get this to me, the easier my job will be to complete the selection process.
PLEASE INCLUDE AT LEAST 3 CHOICES, THOUGH 4 OR 5 would be BETTER. Selection will be via a rather convoluted lottery that I feel is the fairest way.
Here is my photobucket album for these 20 pieces of Phase 2. Prices are below. Shipping information is a few posts above!
http://s285.photobucket.com/albums/ll60 ... 20to%2025/
***Notice the numbers for the pieces are generally right to left in Japanese fashion. For instance #11, #10 below.

In photobucket, I have a title for each pictures that includes the item numbers in their proper order. PLEASE double check to make sure you are telling me your correct choices. #14, #15 are the exceptions!***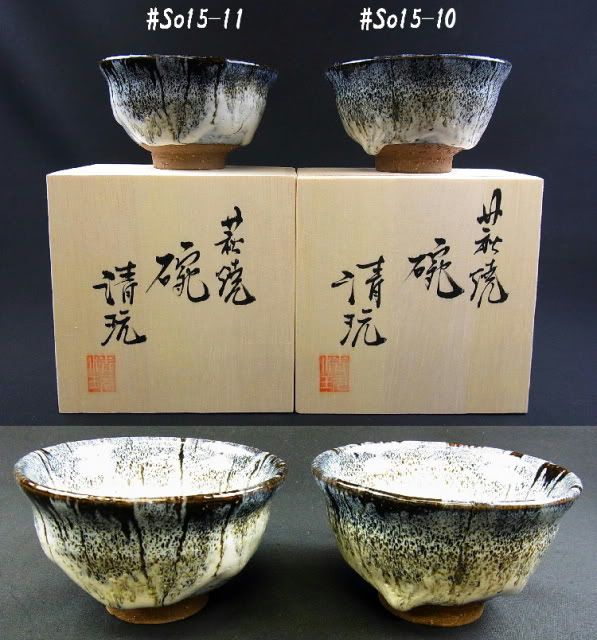 Prices vary within a $10 range of 55-65 USD. As stated previously, $25-35 of each Phase 2 piece sold goes to the relief effort in Japan.
6 60
7 60
8 60
9 60
10 65
11 60
12 65
13 60
14 65
15 60
16 60
17 65
18 60
19 60
20 60
21 60
22 55
23 55
24 55
25 55
*You can opt to pay a higher price which would in turn, dollar for dollar, increase the amount going to the relief effort, just state
your
price in your PM along with your choices!