From the Hagi innovator Yamane Seigan comes a totally brand new offering, never seen before. And it is a beauty!
"SOU-SHUN" Comes the Spring. We see the white of Winter melting and giving way to the greens of Spring.
Phase 1 Notched Foot Oribe. This topic will be dealing with Phase 1!!!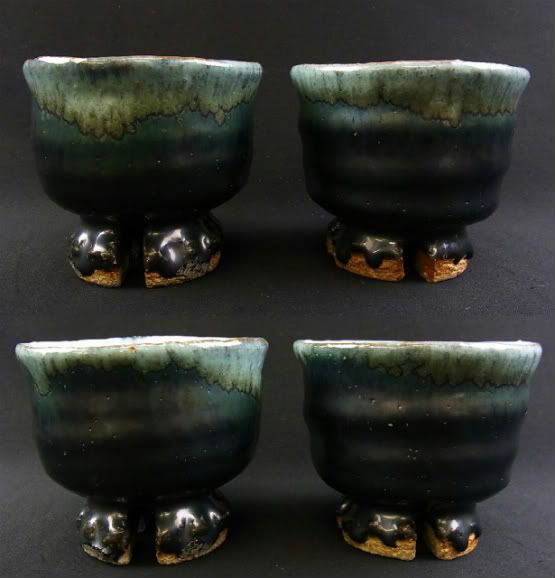 Phase 2 "Cut Foot" Oribe. These will be in another topic on Thursday January 26th at 6 pm (preview posted 3 hours prior) Many of these have multiple "drippies" and some do not.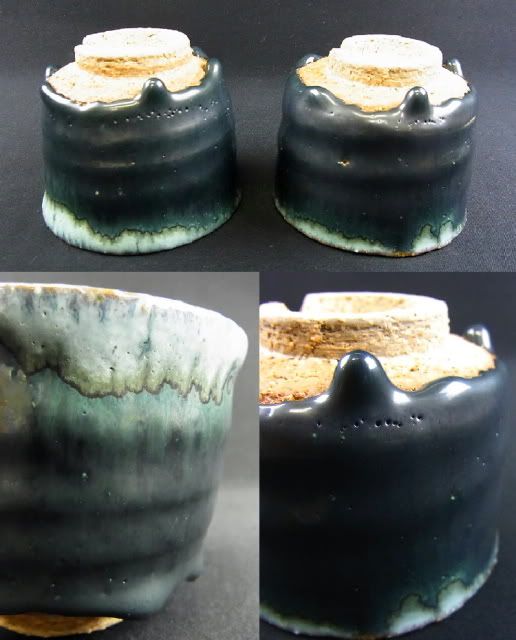 Oribe is very unusual for Hagi.
I love greens, love Oribe, and have wanted to have an Oribe SO for quite some time. But having only seen 3 Hagi Oribe pieces before, they each had the deep green Oribe on the interior as well. Not very desirable for tea drinking.
In discussing this, I asked, why not have a white interior, and have the green bleed into the white, and the white bleed into the green. And as they say, "the rest is history."