I've posted this entry at my blog as well, but as I am moving soon in a few months, I'm looking to reduce some of my teaware holdings. I am hoping that this will put some of these items to better use than sitting on my shelves collecting dust, here are some teaware that I've dug up so far that I am hoping will find a better home somewhere else.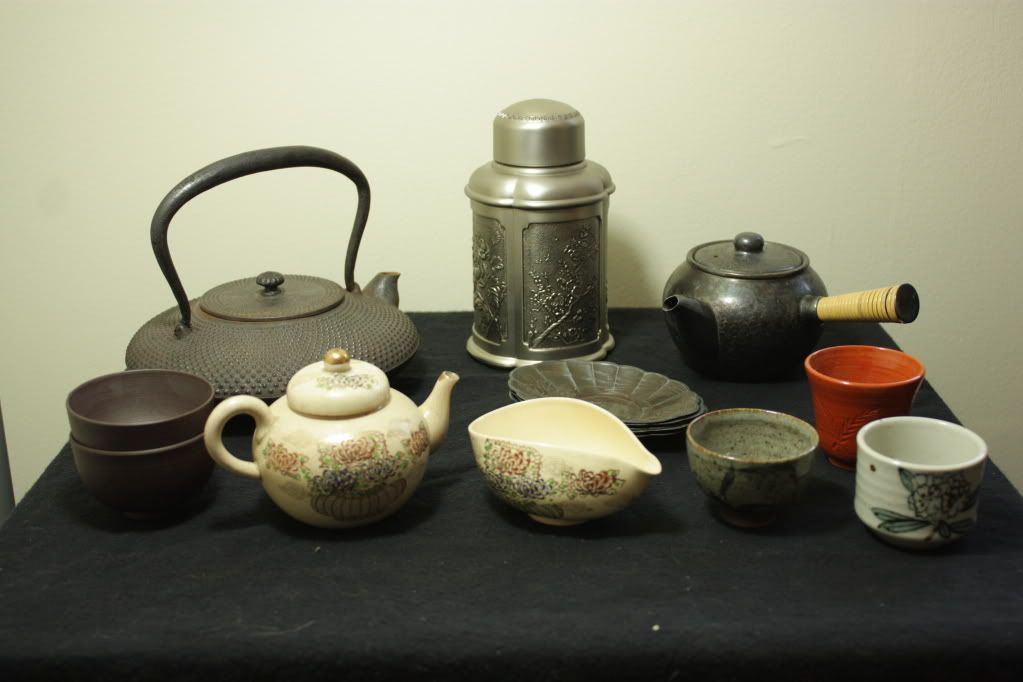 5 cups
1 silver plated kyusu
1 tea caddy
1 tetsubin
1 teapot + yuzamashi
5 chataku (one set)
Most of these I've used at one time or another, some rather extensively. They are no longer items that I use for my tea drinking, however, and will probably be more useful to some others. I also have some other cups that I am thinking of parting ways with. If you're so inclined, shoot me an email too.
Please PM me for details.