I have a surplus of new made in Korea saucers for trade or sale. My first choice would be saucer trades.
2 ROUND and 2 SQUARE. Orchid etching. 3.5" X 3.5". Sells for $7.99 per saucer at Hankook.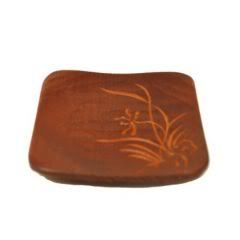 "Tea" branded, 4" diameter, sells for $2.99 each at Hankook. I have several extra.