Well, in the last week and 1/2 I've managed to drop and break the lids of both my small and large glass teapots. Now they are topless. Sigh.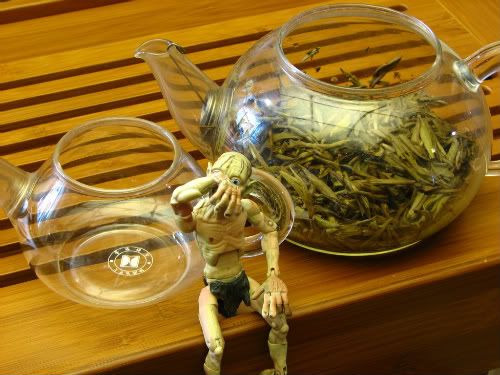 I can't seem to find an online vendor that carries nice glass teapots (without all the glass drop-in filter silliness, or plastic lids, etc).
Do you know of a vendor that carries a nice selection - preferably with the spiral wire nozzle filters? I'd like to replace both my small and large.
Smeagol is bummed.