"Teaware Stars" of the TeaDay ... Kenji Kyusu, Hagi SO Biwa Wan by Deishi, and of course the tea, mystery sencha.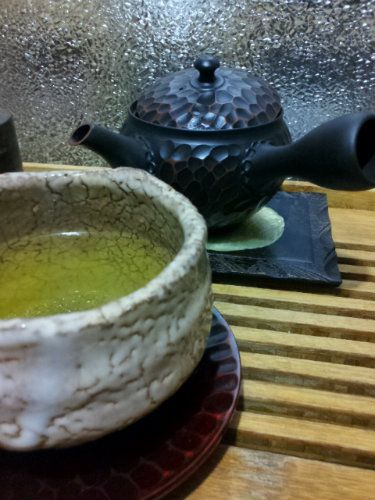 "Best supporting Teawares" of the day ... these pieces always take a back seat to the top three stars, but they enhance the experience greatly!
The Chataku (saucer) is "Kamakura."
The Natsume is a beautiful vintage unpolished Sakura bark (I use this to hold the single serving of tea leaves, though Natsume are usually for holding the matcha for Japanese Tea Ceremony).
The Yuzamashi is likely the piece I use more than any ... just a no name and mass produced piece, though I like the iron spots as I know where 2, 3, 4, 5, 6, 7 ounces are by the spots.
The Kyusu tray is more likely a sweet tray ... again for Japanese Tea Ceremony.
I like to improv if I like the pieces!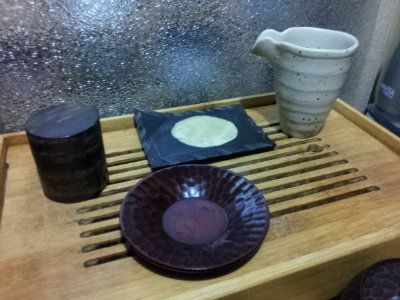 ... and the "stage crew" is out of the limelight entirely ... to the right of the Teatable ... like my right hand men!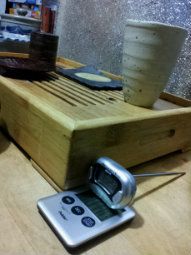 It all comes together in a pleasing way for not only me, but my "guest" as well.