Thank you all for posting the pictures of your Hagi pieces...I am astounded at the variety!
In particular, I never would have guessed that this cup (Chip's) was Hagi.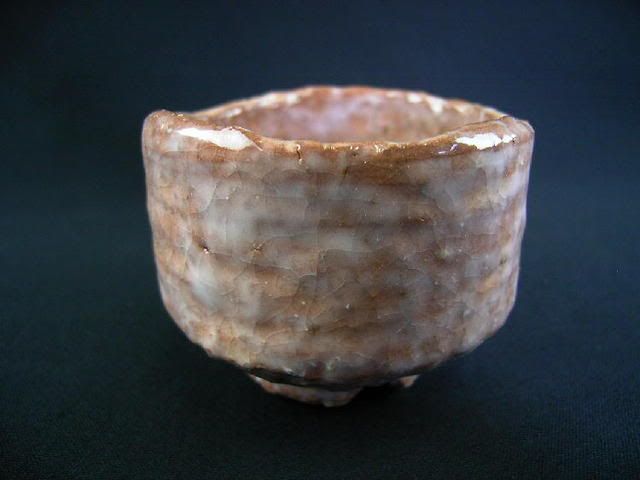 I think it is awesome...it looks so smooth yet it looks like it has so much texture/life to it. I think if I had this cup I could give away all my other cups. What a simple tea
life...just a tokoname pot (for my Japanese green), my yixing pot (for blacks), my little porcelain pot (for everything else), my Hagi chawan (for matcha), and this awesome cup. But then maybe some aroma cups too...and some saucers...and just a couple of porcelain cups...and maybe a summer chawan...and...ok maybe I would keep everything and keep on buying more! But if I had this cup, I bet I would use it a LOT!!!
Thanks everyone for sharing your great pictures!!
Happy Sa"tea"day,
Dreamer