I was going to start a topic on this very subject, and was prompted to expedite it by a recent topic.
There are 4 common methods to hold a side-handled kyusu. How do you pour?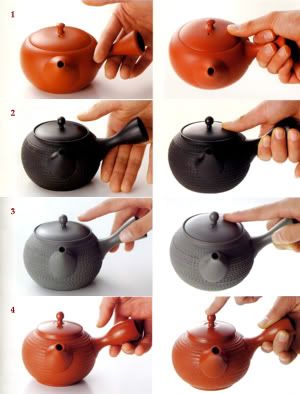 To see my answer, hit "Quote" and read it in the quotes.
This was given to me by Yuuki-Cha, but it is from the Tokoname site. The most common method and most natural is #2. I have used #1 for a short handled kyusu, and less often #3. #4 is obviously 2 handed.