Festivus is just around the corner, so I created a blend to be enjoyed during this Festivus season.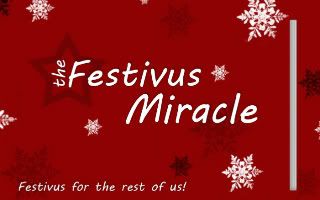 40% Spiced Apple Chai, 40% Ginger, and 20% Caramel
Gather round the Festivus Pole... air your grievances... perhaps there will be a Festivus Miracle or two.
So don't be without a cup of
The Festivus Miracle
blend on December 23.
For every purchase, I will donate $150 in your name to The Human Fund. The Human Fund: Money for People.

Cheers