EDIT: SOLD OUT!!!

Welcome everyone to Hagi SO 12 "Spirits" where you will find photos, specs, pricing, general info about this spirited SO, and of course ordering information.
This SO was created by Yamane Seigan specifically for us! It is a TeaChat exclusive that was created for this SO.
Please see the first reply to this post regarding ordering and much more info about this Hagi SO 12 "Spirit."
There are a total of 15 pieces. The size is 3.93-4.13" W x 2.75-2.93" H.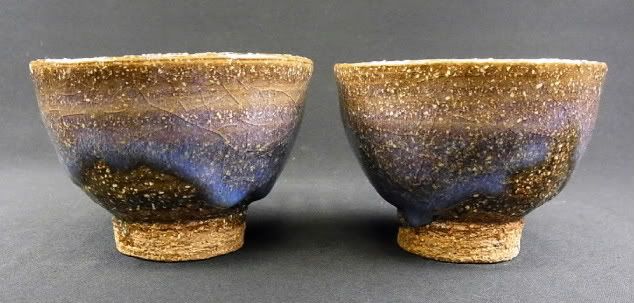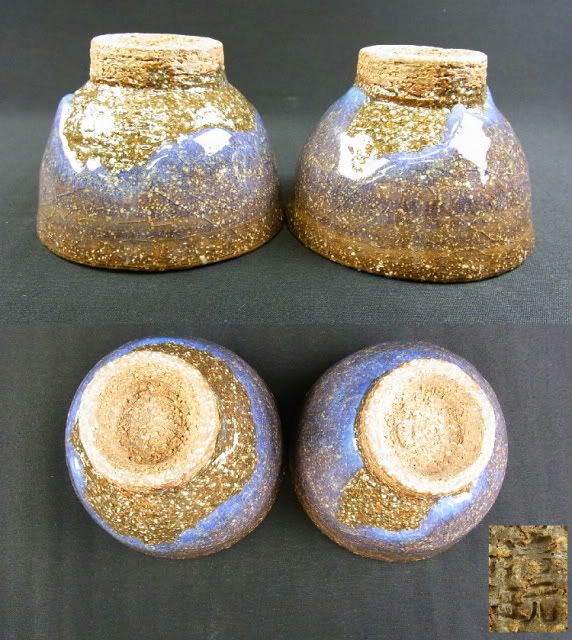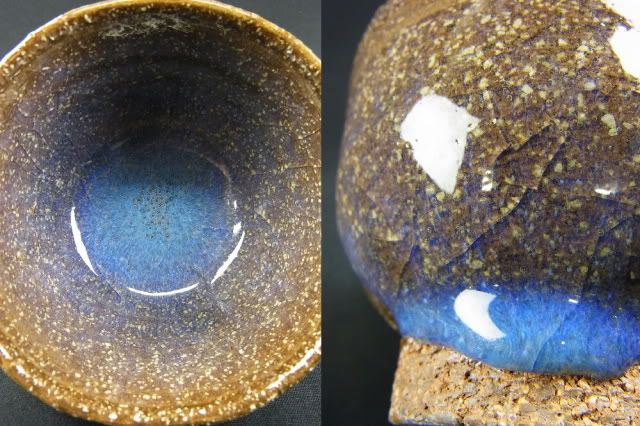 Also, as all SOs, the signed wood box includes a special designation stamp indicating the piece was made for the TC SO!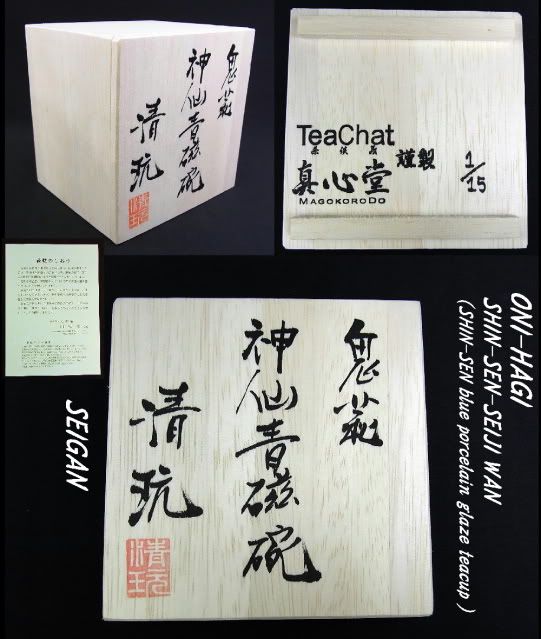 You can find all photos about this SO in my photobucket here:
http://s285.photobucket.com/albums/ll60 ... t/?start=0
There are 5 images per grouping of 2. Keep this in mind as you view.
The first image of each group is NOT representative of the overall color, the images that follow are, the overall effect is lighter (like the photos in this post), clear/translucent glaze intended to show off the super oni Hagi clay (rough sand/clay).
The top is virtually clear which fades into intermittent light blue. Thus the name "Spirit."
The foot is very substantial, requested as such and modeled after SO 8 ... I love the feel of that one!
Very striking and quite a unique look in a Hagi! I call this an extreme Hagi piece. The piece is extreme in every way, extreme Oni Hagi clay/sand, extremely unique glaze designed to show off the extreme oni Hagi clay/sand, and bubbling in the glaze interior which is due to the expreme Oni Hagi clay/sand.
The cost is 50 USD plus shipping. This is a special price for members of TeaChat and I feel represents an excellent value given the extreme nature of the piece, the difficulty in producing, and its uniqueness and the extremely small run of 15 pieces.
Shipping
SAL 9.75US$
EMS US 23.25US$
EMS Europe 27.50US$