Welcome everyone to a new TeaDay! After a couple days of impromptu hiatus ... and a much needed break, TeaDay is back.

So, please stop in and share what is in your cup with us throughout the day. Also be sure to check out the discussion topic.



Today's TeaPoll and discussion topic. Something fun, tea related, and a mystery as well. Please see the photo and share what you think it might be? This "came into my possession" yesterday.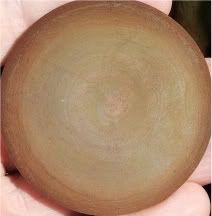 We are looking forward to sharing this TeaDay with everyone. Bottoms up.