Moderator edit: Thanks for sharing your gaiwan-s! This topic made me wonder ... we need an "official show off your gaiwan" topic ... so hopefully tst will not mind if I convert this inspirational topic to the official topic???!!!

I will possibly convert this to a "stickied topic" soon.

Chip
Immoderate TeaDrinker who happens to Moderate
Hello all,
I've only been a member of this community for a short while (been lurking for a bit longer). I finally got around to photographing some of my teawares, and I thought I'd share them.
For some reason, I am drawn to gaiwans ... I'm not sure why (although I've recently been bitten by the yixing bug

).
Here are the gaiwans I've accumulated so far. My collection is small, but I'll no doubt continue to add to it.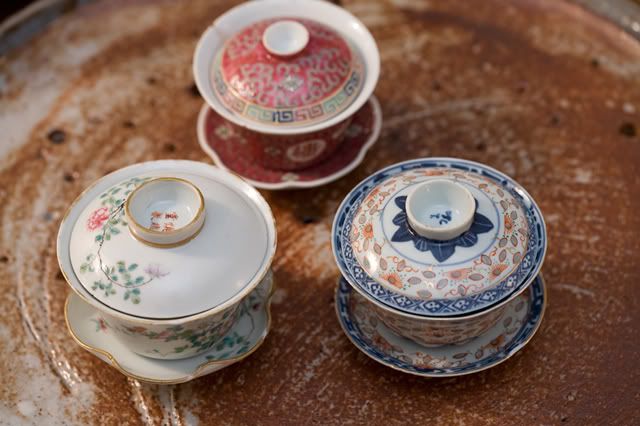 First up. I acquired this one maybe 8 months ago or so. The previous owner claims it was purchased at an antiques fair, however I do not know the exact age. This is a somewhat common "rice grain" pattern. Not sure about the initials/characters written on it. I'm about as unfamiliar with Chinese characters as anyone could possibly be

Anyone have any ideas? The chip in the saucer could have been a disaster (the saucer stuck to the cup from dried tea when I went to lift the cup up ... very easy way to learn a valuable lesson).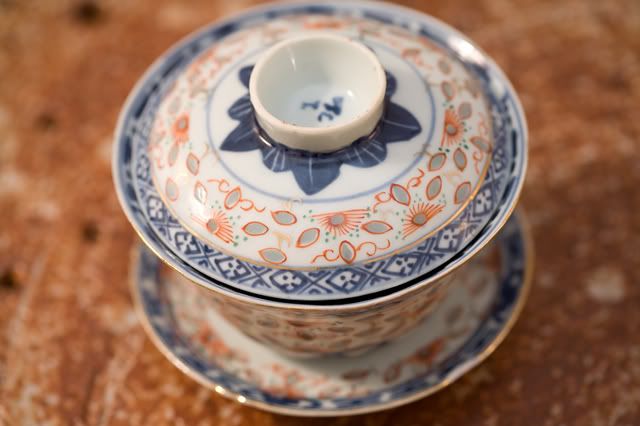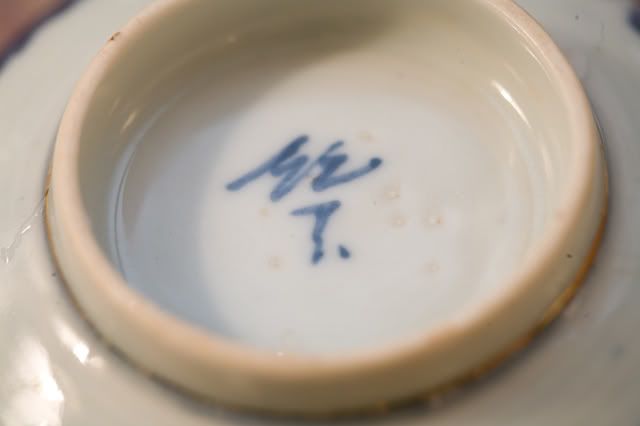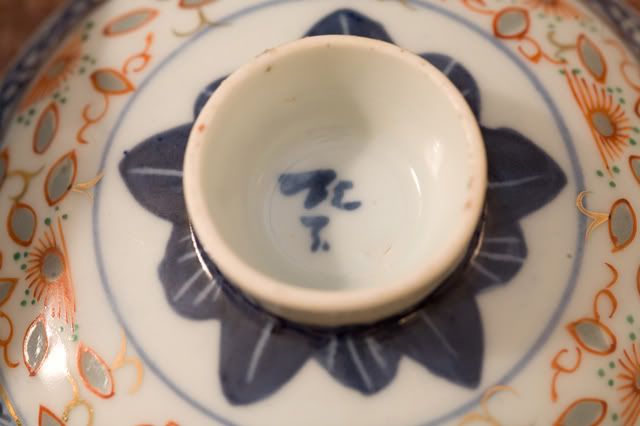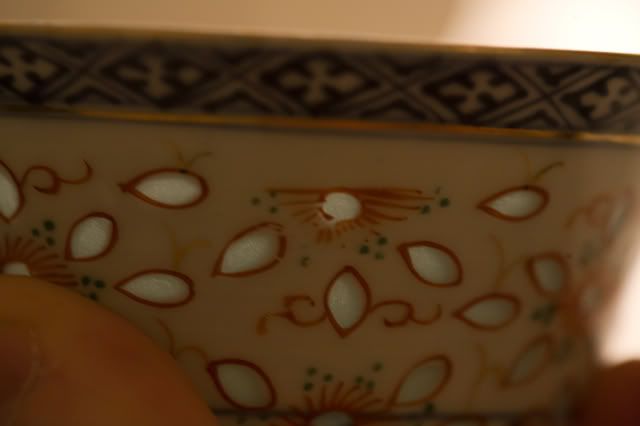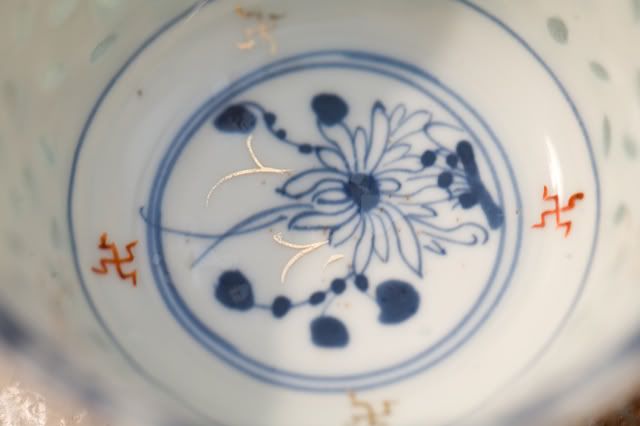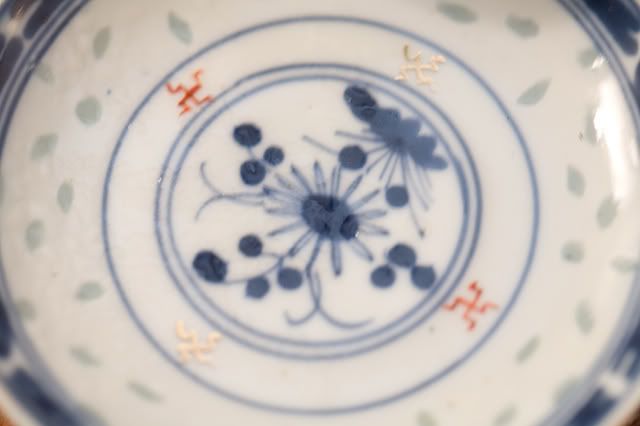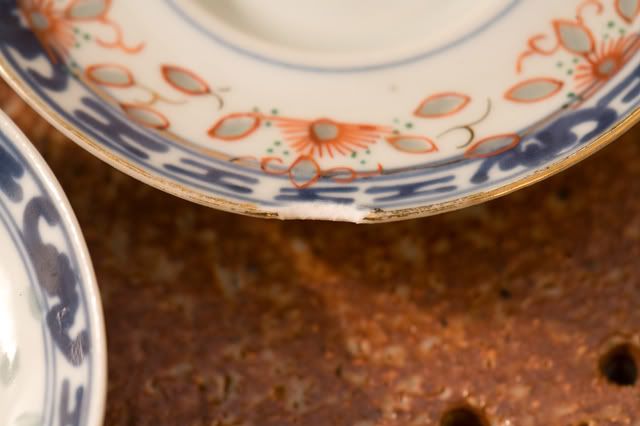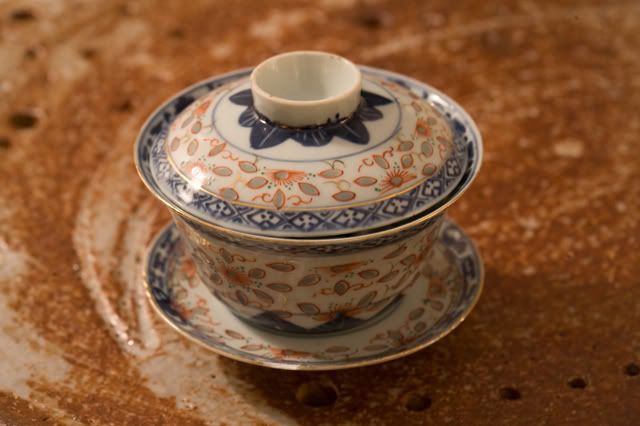 Next up is another very, very common pattern, though I can't remember what it's called at the moment. I know there are very modern gaiwans like this, as well as some a few decades old. Considering the price I bought this one for ($1), I could really care less about whether it's older or newer, though it would be nice to know. This one had the damage when I bought it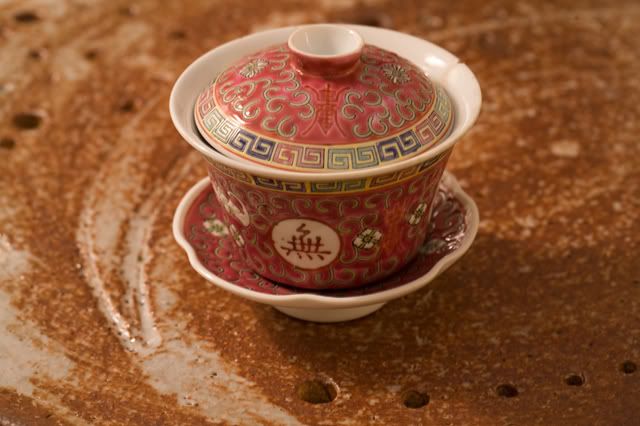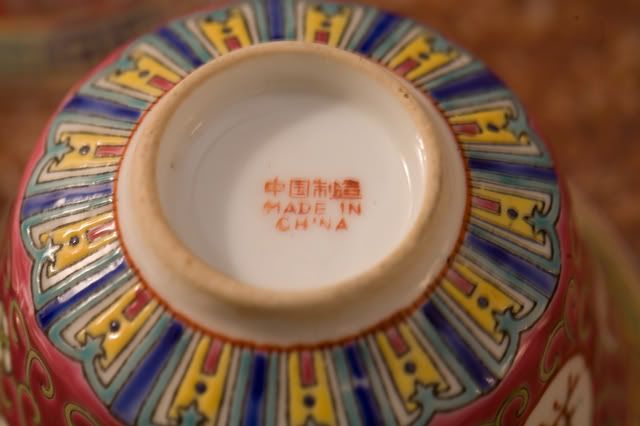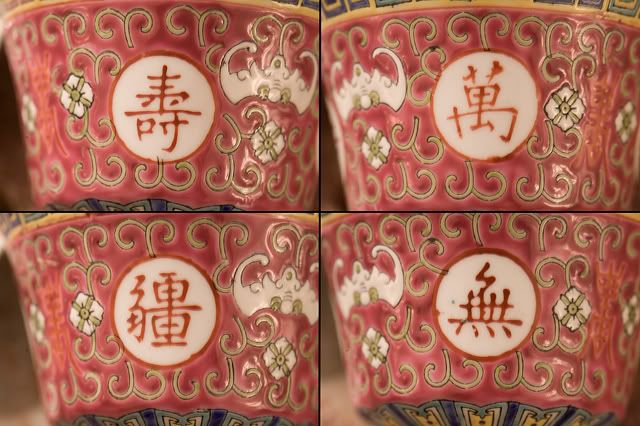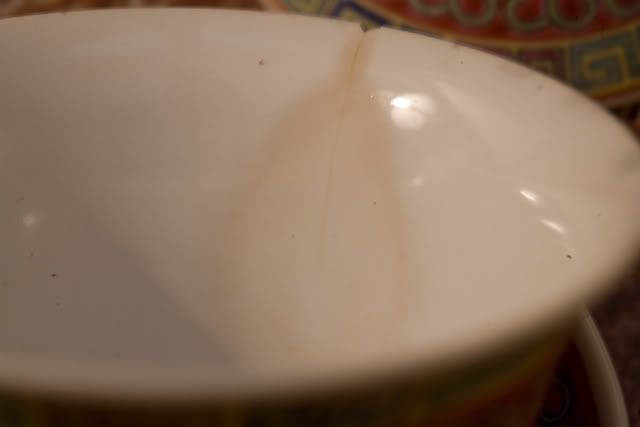 Finally, this just arrived today. Previous owner claims she bought this from an antiques dealer, and that he immigrated to the United States from Scotland many years ago, and that he brought this with him when he came. It seems old to me, but I have no idea. It has some slight hairlines and some chips in the saucer. I did manage to find the mark (or one very similar) on the Gotheborg website (
http://gotheborg.com/marks/index-china-marks.htm
) under "144. Shen De Tang Zhi".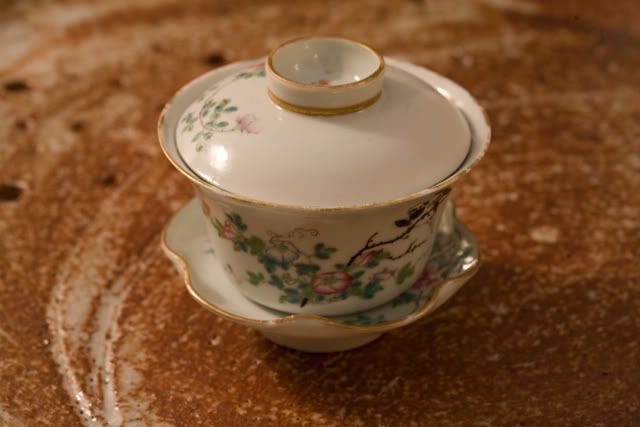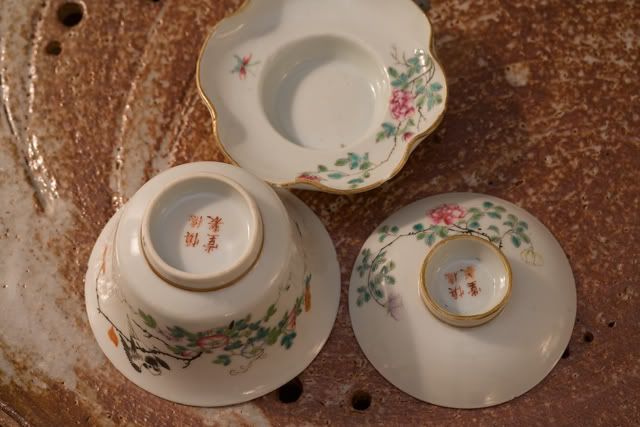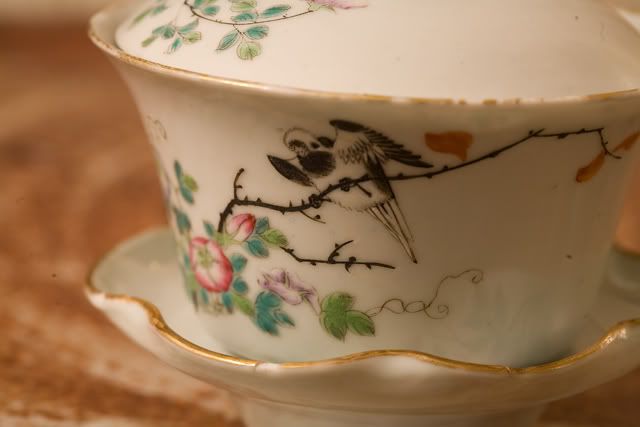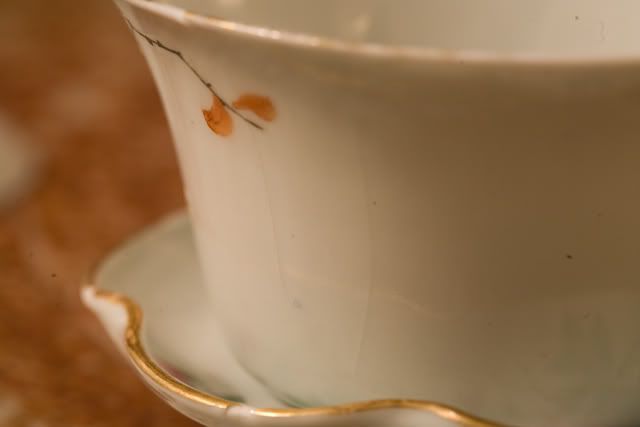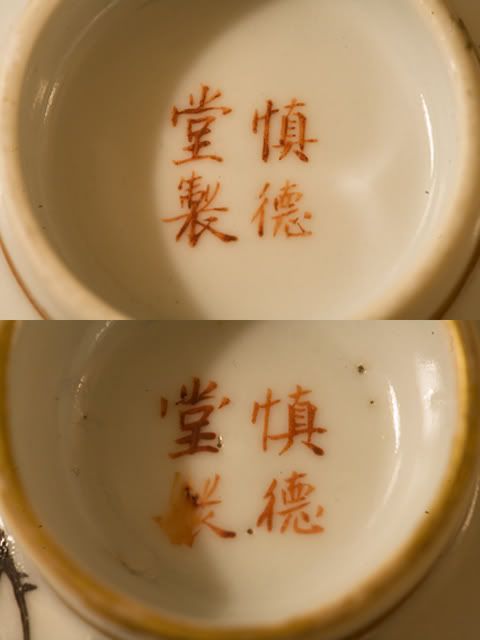 I'm curious for any and all input some of you experts might be willing to give. Are any of these antique? Again, I really don't care either way, as I like them all regardless.
Thanks for looking.