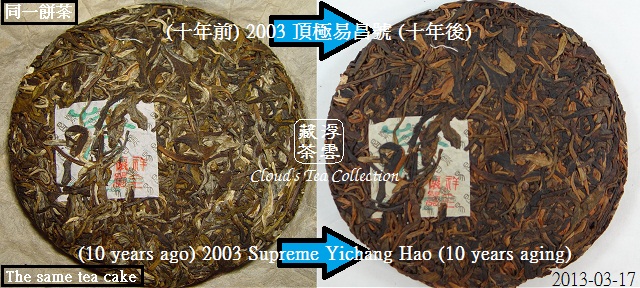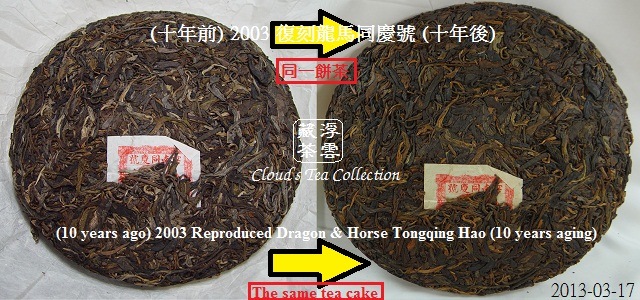 I just uploaded 2 photos for your reference. You will notice how a tea cake aging over 10 years time.

In fact, these photos should be published exclusively in my future Puerh books, if any. Anyway, I just want to share these with you at this moment.

Have fun with Puerh tea.
Cloud (HK)