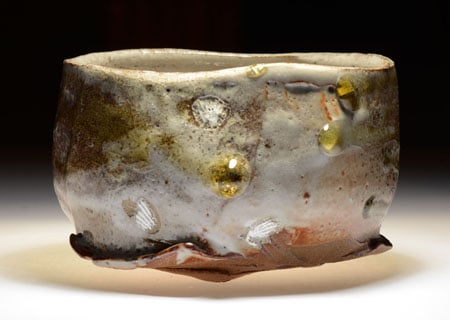 AdamMY wrote:

bonjiri wrote:sharing a fun new chawan i made

will test drive her this afternoon
mixed some indigo ash. wondering if the ash / biidoro was affected ?

have a wonderful day !

cory

I dear say that is a levitating site! How did you get it to hover like that? I always enjoy how you carve the bottom of the chawan to give it a floating appearance, but this one seriously does look like it is floating.

Great chawan, and great biidoro!
Pro photographer + magical potter = photos like that.

Thus, it is a spectacular Chawan magically photographed.