Not the first time I have posted photos of this Noutomi Susumu Hagi Kyusu (and coordinating wan-s) ... but there are always elements of this Kyusu that need to be shared with TeaChat, especially since this artisan is not as well known to the West. I consider it my responsibility and privilege to share it with you all ... in all its glory (as much as my phone can bring).
The form is "tebineri" or pinched versus wheeled. This is very common of this family in their brewing vessels.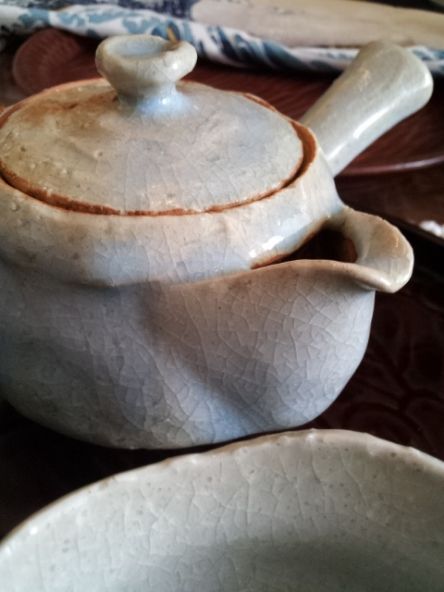 The glaze is like glass ... crackled glass.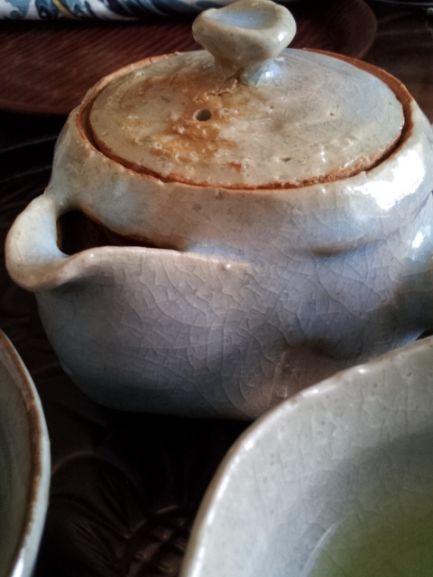 The spout on most Hagi are this style ... similar to a Hobin.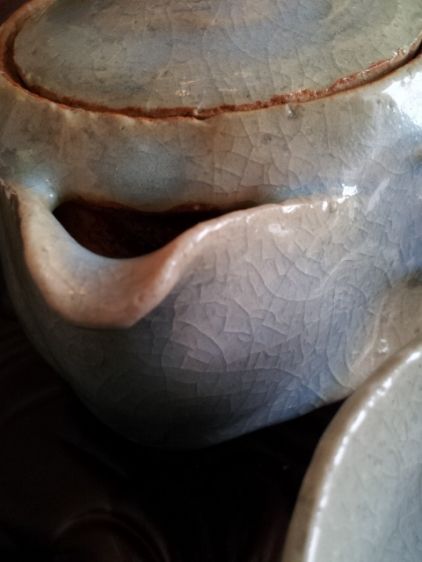 The inner plumbing works very well for even Fukamushi.