---
---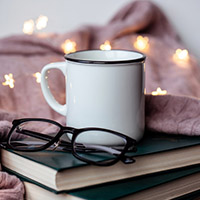 Aug 13th 20 1:54 pm
Posts: 528
Joined: Dec 20th 19 4:28 pm
Has thanked:
53 times
Been thanked:
24 times
Willv60

wrote: I'm Will and I'm big tea (ok, and coffee) lover. I prefer herbal teas now.

Have a good day!
Hello Will! Welcome to TeaChat!
I enjoy a good cup of coffee too, shhh >.>
Adagio Online Community Manager
---
Aug 13th 20 6:11 pm
Posts: 1
Joined: Aug 13th 20 5:50 pm
Hello! I'm Michael, an older gent living on the coast of Maine. Love coffee, wine and tea, but need to cut back on the first two. I'd like to learn more about the art and "culture" of tea and the various varieties. (I'm a fan of Pu-Erh tea.) Looking forward to meeting and chatting with you all. Cheers!

---
---
---
---