---
Sep 11th 09 2:27 pm
Posts: 78
Joined: Nov 24th 08 1:01 pm
Location: Finland
---

Sep 12th 09 12:59 am
Posts: 5151
Joined: Dec 21st 06 4:33 am
Scrolling: scrolling
Location: Gainesville, Florida
Been thanked:
1 time
Thanks for posting this movie for everyone to share, Cyberhoofer.
Cyber sent me a DVD copy of this movie by Xavier de Lauzanne a couple months ago, and it is an hour very well spent for lovers of Indian tea ... and all tea for that matter! It is in English and is a beautiful portrait of the Makaibari estate and it's owner, Rajah Banerjee.
You can also get a copy of the DVD with Banerjee's book
The Rajah of Darjeeling Organic Tea
. I have not seen a copy of the book, but it looks nice and claims to be well illustrated.
---
What a beautifully produced and entrancing video! Thanks for posting it, CH. It's a compelling tale of handcrafting and generations of dedication to mastering tea production.
Raj Banerjee and his father were waaay ahead of their time, pioneering, developing land management techniques to fight erosion, practicing and promoting biodynamic farming, fair trade profit sharing with workers, and more recently introducing microfinance loans to provide families with additional income. Although biodynamic soil culture and methane gas production in worker villages is mentioned (to provide low-cost power for cooking), solar-cookers have also been introduced recently.
Anupa, Raj's sister, owns and operates Silver Tips teas (link supplies for the book take to the store website). She's a font of tea knowledge and exceptionally patient in answering questions if you call. I've been a longtime customer, and knew about the book when it was first published, but hadn't heard of or seen the video.
Edit: Almost forgot. Wikipedia has a page dedicated to the narrow gauge 'toy train of Darjeeling'. Model railroaders the world over are familiar with the story behind it's design, difficult installation and history; it's only one of two that have been officially granted World Heritage status.
http://en.wikipedia.org/wiki/Darjeeling ... an_Railway
http://www.dhr.in/
---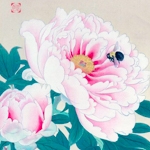 Sep 22nd 09 4:10 am
Posts: 8
Joined: Jul 28th 09 6:55 pm
Location: USA
Excellent video, thanks for the link!
---
Hey everyone, I am trying to track down The Lord of Darjeeling video. I have the book however have misplaced the DVD during a move. Is there anyway someone could help with a digital file since this link has expired years ago. I have a tea concept in Dubai and was planning to do a screening of the documentary as I had the pleasure of meeting with Rajah when I started my business and it would be a good origins story for our customers.
---
---
---