Omegapd tested the vast depths of my ignorance this morning asking me if I knew what those little berries are in the 4.4 oz bags of
2004 Fengqing
loose shu we both recently purchased. To wit, his words were:
I emptied out the little baggie it came in into a zip-lock
and was looking at it. Mine has a ton of little berries in it- all
processed like the tea and sticks. Do you know what that is?
I guessed that they are tea seeds or fertile flowers on their way to becoming tea seeds, but it was just a surmise.
Does anyone here actually know with some level of certainty what they are?
Here's a photo of the little buggers: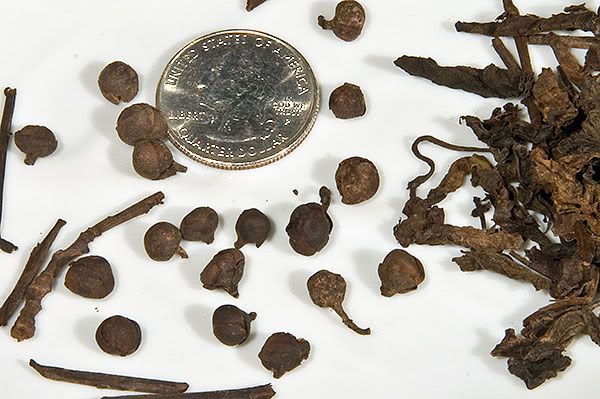 While playing with it to make the picture, it smelled so inviting I made some again. It is better than I remembered. Full of rich coffee-like taste and aroma. Not the opaque tar that is my favorite shu, but very pleasant for an everyday drink ... at 3¢ a gram a good bargain.