Welcome to the Celadon topic, please show and then tell!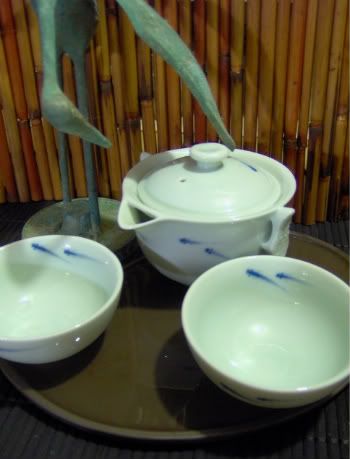 Here is a Taiwanese celadon set, the look and feel is amazing, just a beautiful set to look at and use. Not sure if Mr. Crane is taking a closer look at the fish for lunch or the celadon. This is a new set, less than 2 years old and is used mostly for Chinese greens, oolong and some pu-erh.
This will be a perennial reference topic encompassing celadon glazed teaware pieces (or other) from around the globe.
Also it will hopefully be a topic where we can all learn about a somewhat confusing topic, "what is and what is not celadon?" To be honest, I am pretty clueless.
When posting a photo, include (when available) approximate age, kiln/origin, artisan, how you use the piece, and any other relevant info.