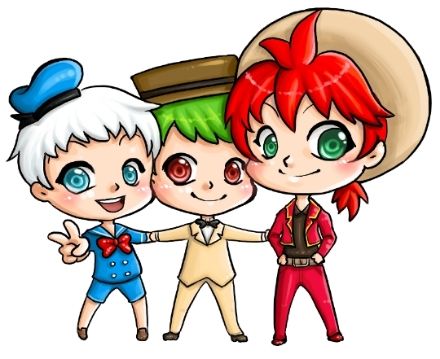 So hello all,
I'm actually really nervous now that I'm here because the more I talk about my blends the more I'm sure I've messed them up. I'm the only one that's bought a bag so far and I have to say their not bad, well at least they don't make me gag or anything (yea there is a good image to bring up). Anyways, my teas are based on three of my favorite characters, Disney's own Three Caballeros- Donald Duck, Jose Carioca, and Panchito Pistoles. So far I've made one for Donald Duck and Jose Carioca, the Macho Duck and the Sultry Samba.
The Macho Duck (
https://www.adagio.com/signature_blend/ ... lend=39123
) is sort of a spicy flavor. My mom says it reminds her of one of those fruit zingers. I think it's more of a spicy chai. It has a lot of apple in it with spiced apple chai and sour apple both of which are very strong. I also added a little chocolate to it so that it would have a little sweet. All and all it's strong like Donald's character with just a bit of sweet.
The Sultry Samba (
https://www.adagio.com/signature_blend/ ... lend=39821
) was a difficult one to make, mostly because I realized after the fact that I wasn't making it right. I was using to much tea and the foreign fruits (passion fruit and mango) were coming out bitter. Finally I came down to mango masala, coconut, and chocolate. The mango flavor reminds me of the sort of fun tart music of the samba that Jose Carioca is know for. But when adding some milk the coconut and chocolate comes out and I find myself melting like when Jose starts to sing about Bahia.
And that's it so far, I plan to make one for Panchito and for all three of them. I hope it comes out okay...