tenuki wrote: Spoiled by the 'legend of tung ting' from teahome I've been drinking the last few months I guess. Maybe I'll break that out next and make sure I'm not dreaming.
I did this, and I was not dreaming. The difference in the size and completeness of the leaves alone between these two teas tells you the story right away. The price of the teahome legend of Tung Ting is comparable to that of teasprings dong ding ($16/100g vs $22/150g). wow.
Here's what I'm seeing, notice the higher lvl of oxidation on the legend of tung ting (on the left). strangly it doesn't have as 'roasted' a flavor as the dong ding from teahome but it does have a 'thicker' feel and more complex flavor..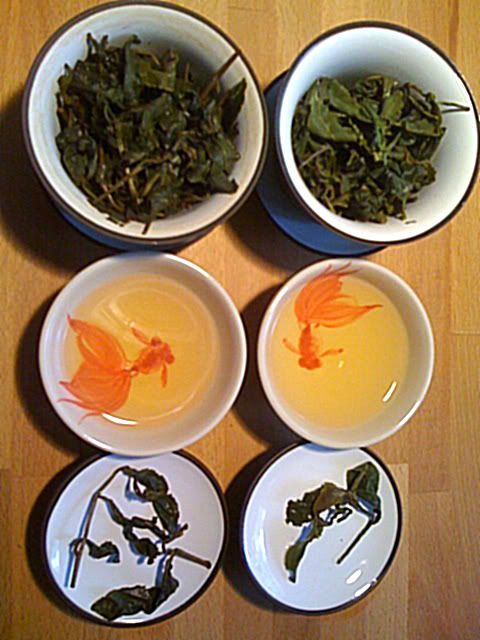 ** disclaimer - I'm just observing and reporting on what _I like_, I'm not a tea expert, just someone with an opinion.