Has anyone ever used a cha kouro?
"Incense (Cha-kouro):
Green Tea, especially Karegane HS with kukicha makes an exceptionally light, all natural, aromatic incense while Chanoma-hoji Bancha
creates a deeper aromatic scent. Choose one of our attractive tea incense burners and try it yourself. These authentic cha-kouro tea incense burners are imported from the original artisan."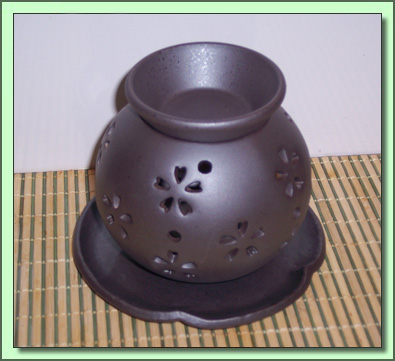 I found one in my basement and gave it a try... good way to use used tea leaves.