My best friend at college and I like to play around with giving pictures captions; we've done entire collages on different themes (for example, I did one where all the captions had to do with tea). Well, I've seen threads on other message boards where people post pictures and everybody tries to come up with the funniest captions for them, and that gave me the idea to start a tea-themed one here. If you've never seen a thread like this, all you do is either suggest a caption for a picture that somebody else has posted, or post a new picture and give it a caption, or both. Like such...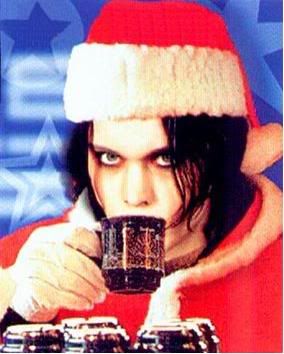 "What?? This is *only* my sixth cup of gingerbread tea this morning..."
So, anybody wanna play?
~teaspoon