I own a shi piao style teapot bought from YS and the potter claims that it is made of zhuni clay from 92. This is even stamped on the bottom of the pot.
The shape is not bad crafted and it perfoms good. It is clear, that it can't be zhuni and I thought the clay was nonetheless ok. But for me something was wrong with this pot so I take a closer look at and in it. I know they are quite common and some of you might own a YS lao zhuni pot so I share my findings.
This is the surface of the pot, with a bit goodwill one can think of shrinkage lines:
What caused my attention was the underside of the handle. Is this a crack?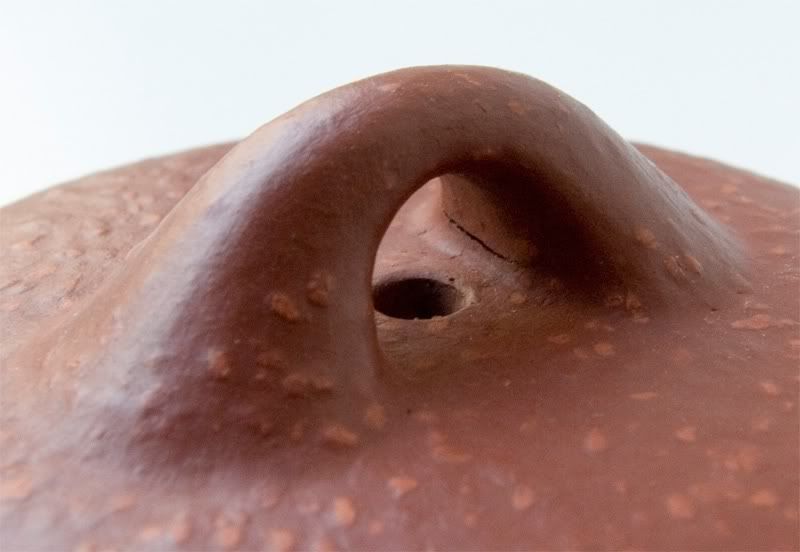 At the inside bottom of the pot I discovered this: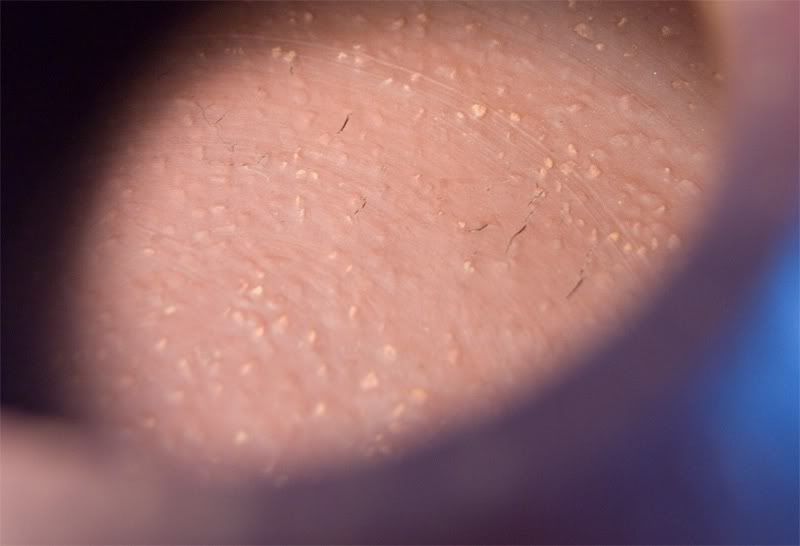 This looks suspicious...
A look at the spout confirmed my hypothesis: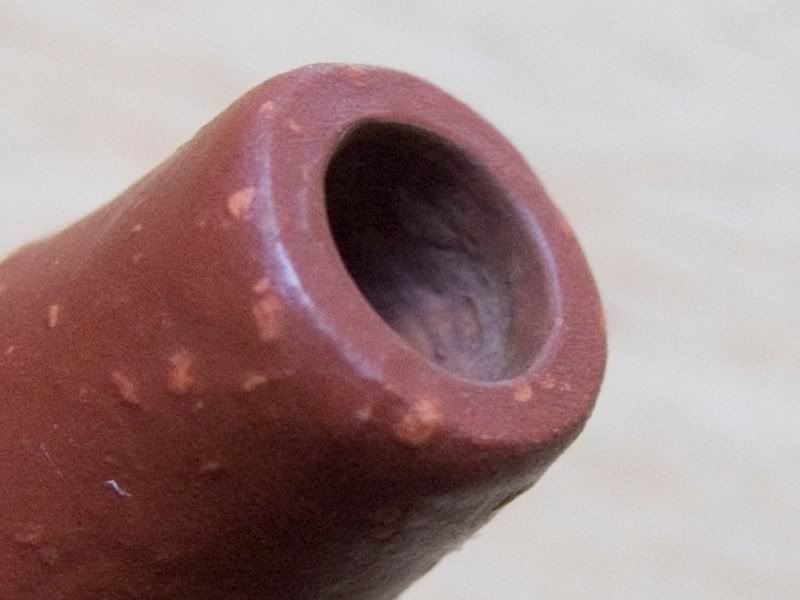 Here you can see a border in the spout where the red surface changes to paler clay.
(This was my first opinion but it changed. Please read further down the thread.)
I think the pot was covered with a layer of more liquid clay and got brushed in order to make an appearance similar to shrinkage lines. This crack-like lines are the layer peeling of.

I am a bit disappointed. I mean come on - everybody knows this is not real zhuni! The pot could be more beautiful if the clay were not layered because the craftmanship is not that bad. Instead we got pots where the layer will flake off in time.. Poor pot